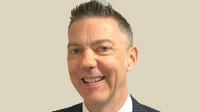 BLME Holdings has appointed James Harrowsmith as a director to the BLME leasing team. He will report to Fred Yue, head of leasing at BLME and will be responsible for leading the bank's heavy goods and commercial vehicles funding business.
Harrowsmith has over 20 years of experience in financial services, specialising in asset finance to the commercial vehicles sector. He was most recently at Eddie Stobart where he was responsible for sourcing all of the business funding solutions for its fleet of 2,500 HGVS and 3,000 trailers.
Prior to this, he was at Close Brothers Asset Finance and also HBOS, specialising in the HGV and LCV sector and was part of a team managing a £2 billion portfolio of assets.
Fred Yue, head of leasing at BLME, said: "BLME has expanded its leasing operations significantly over the past year. We have now developed specialist capabilities in the market, such as aviation finance and marine finance. James' expertise in providing competitive finance solutions to the UK HGV sector fits well with our business, as it is a one of the key areas of focus for us going forwards. His insight and experience will be invaluable in building our leadership position in the transport funding sector."
Harrowsmith began his career in asset finance at Bank of Scotland providing wholesale funding to contract hire, daily rental, large car dealership and vehicle manufacturing businesses via hire purchase and operating lease products, in addition to a portfolio of blue chip clients that included, G4S, Balfour Beatty, and ADT.
He started his career as a treasury dealer at NWS Bank and as a portfolio manager for an investment management firm.
BLME (formerly Bank of London & Middle East) is an independent wholesale Sharia-compliant bank based in London and is a leading provider of finance to the UK mid-market. It has three key business areas; Corporate Banking, Treasury and Wealth Management, providing a wide range of financing solutions and investment opportunities.