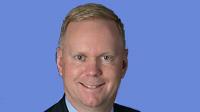 U.S. Bank has named Kevin Weeks as head of global sales for its corporate and institutional trust services division.
Weeks most recently served as head of issuer services for Deutsche Bank, and prior to that as global head of sales for Institutional Cash & Securities Services at Deutsche Bank.
He is based in New York and will lead a team of corporate trust and custody business development professionals in the US and Europe.
Joseph Giordano, president of U.S. Bank Global Corporate Trust Services, said: "Kevin is an experienced leader in the securities services industry with a tremendous understanding and appreciation for this complex business and what clients need today to be successful.
"Those who know Kevin are well aware of his talent, integrity and commitment to meeting and exceeding client expectations. We are thrilled he is joining our team."
Weeks has more than 25 years of experience in corporate trust and the financial services industry. As head of issuer services at Deutsche Bank he managed the global business plan and service delivery for all issuer service products for capital markets, including structured finance services, conventional debt, project finance, syndicated loan agency and escrows for mergers and acquisitions.
As the global head of sales at Deutsche Bank, he was responsible for developing and managing the sales strategy for corporate trust, depository services, cash management for financial institutions, domestic custody, agency securities lending and alternative fund services.
Weeks said: "I am excited to join the world-class team at U.S. Bank, which has deep client relationships, provides best-in-class service, and has invested in leading-edge technologies. U.S. Bank delivers the best client experience and value in the market, and I look forward to expanding on that."
U.S. Bank's corporate and institutional trust services division is a leading provider of corporate trust and custody services in the United States and Europe, serving private and public companies, government and tax-exempt entities and financial services companies.