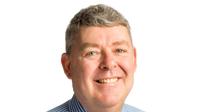 Selwyn Cooper has been appointed head of financial services of Volvo Car UK with immediate effect.
The new role will see him heading up the Volvo Car Financial Services division, with responsibility for the management and delivery of its range of the finance and insurance products offered by Volvo in the UK.
Cooper has worked at Volvo for more than 20 years, most recently as head of business sales.
He started his Volvo career in Volvo Car Finance as national sales manager, before moving to the dealer operations and business sales side of the business.
Volvo sold nearly 47,000 cars in the UK in 2016 - its highest annual sales figure for 25 years - with a target of 60,000 cars by 2020.
This sales growth coincides with the need for new financial services products to meet the changing needs of customers in both the business and private sector.
These include retail, wholesale and business-user financial service solutions, along with associated products such as insurance.
Cooper said: "I'm thrilled to be heading up the financial services division, especially at a time of such positivity for Volvo in the UK.
"Our ambitious growth targets require a fully-integrated approach to products and services, which will enable us to develop the premium financial, insurance and associated solutions to suit our increasingly sophisticated customer base."
David Baddeley, operations director, Volvo Car UK, said: "Selwyn has the perfect balance of finance house experience and a deep understanding of both our retail and business sales operations required for this role.
"His knowledge and expertise will be invaluable in ensuring that we have a range of finance products and services to meet the changing customer requirements."