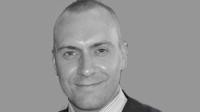 Financial software company Sword Apak has appointed Kris Turner to its global sales team to drive business growth.
Turner, who was previously senior client relationship manager within Sword Apak, takes on the role of global sales manager.
He said: "I'm really enjoying listening to customers and prospects and helping them to make the most of our expertise. 'Sales' may be in my title, but in truth, I'm here making our solutions easier to buy, matching our technology to the challenges our customers are facing."
Sword Apak (part of the Sword Group) provides specialist financial systems to the global asset finance and banking sectors and has expanded in its key markets in the USA, Europe and Australasia in recent years.
Vice-president of global sales Jeff Bunch said: "Arguably it is our people, their passion and our agile process that has enabled us to form so many successful partnerships throughout recent years. Kris is perfectly suited to his new role and has already made a positive impact on existing and prospective clients."