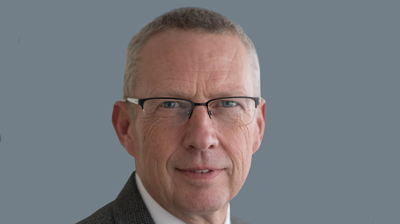 Former founding director of Aldermore, Mark Stephens, has taken on the role of chief executive officer at new UK SME bank CivilisedBank.
Stephens has had an extensive career in the banking and finance sector and previously held the role of CEO of Harrods Bank, where he oversaw strategy including its recent sale to challenger bank Tandem.
Prior to this, he spent seven years at Aldermore where, as a founding director, deputy chief executive and group commercial director, he had responsibility for achieving business objectives and portfolio acquisitions. He was also instrumental in Aldermore's flotation in 2015.
CivilisedBank is building a network of local bankers working in their communities, underpinned by the latest online technology.
Chris Jolly, chairman of CivilisedBank, said: "We are thrilled to be welcoming Mark to the Civilised team. He has tremendous experience of working within the challenger bank sector and as a seasoned professional, his expertise will be invaluable as we continue through our build phase to launch."
Stephens takes over from Philip Acton, the Bank's interim CEO, who Jolly said has been instrumental in developing the bank.
Stephens said: "CivilisedBank's proposition offers a refreshing alternative to SMEs looking for a new approach to business banking that's not being offered by the incumbents or online-only banks.
"The current build phase is crucial in ensuring that we provide an optimal customer offering, and I'm looking forward to working with the team as we look to put this in place."
CivilisedBank was granted a banking licence by the Bank of England in May 2017 and is in the process of building its infrastructure for launch.
It will release its banking licence to give more time to develop its technology platform, before subsequently reapplying for a new licence.