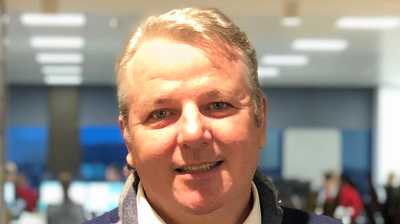 Zenith, the UK's largest independent leasing company, has appointed Joe Doyle as managing director of its first direct-to-consumer car leasing offer, ZenAuto, as it gears up for rapid expansion.
Doyle is the former chief executive of dealer group HR Owen and will lead a dedicated team of 40 as the business invests for planned growth.
It is also recruiting for a wide range of technical and development roles as it expands its online platform.
Zenith plans to grow ZenAuto to meet increasing demand from drivers for personal leasing options, operating through a direct-to-consumer model using an in-house team instead of via brokers.
Zenith expects rapid growth of personal contract hire (PCH) in the UK consumer market as motorists move away from traditional ownership models.
Tim Buchan, chief executive of Zenith, said: "ZenAuto is designed to make it easy for drivers to find and lease their next vehicle. We think that this, along with an increasing trend to borrow or rent things rather than own them, and the compelling value that leasing offers for many drivers makes for a significant opportunity to grow PCH's share of the market.
"We anticipate over one million new PCH agreements in the market by 2022."
Buyers can browse all makes and models online, use an advanced configuration tool to specify the car to their exact requirements, get an instant price with flexibility on initial payments, length of contract and mileage. Road tax and breakdown cover are included as standard and a package to cover tyres and servicing can be added.
According to the British Vehicle Rental and Leasing Association, personal leasing grew by 14% in the first quarter of 2018, compared to a 1% overall decline in the leasing sector.
Delegates at the recent International Asset Finance Network conference heard that in addition to consumers moving from ownership to usership, company car drivers are increasingly taking a cash alternative and choosing personal leasing to escape higher tax bills and restricted choice lists because of European emissions regulations.
Insight - Why leasing companies must adjust their skillsets to meet growing private customer demand