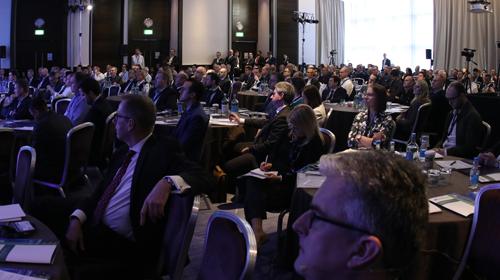 Four leading figures in the auto finance industry have become the first to be inducted into the International Auto Finance Network Hall of Fame.
The Hall of Fame is designed to recognise the exceptional contribution of industry leaders in three key auto finance areas – fleet finance, retail motor finance and technology.
The 2018 recipients of the Hall of Fame Award were Peter Cakebread, managing director, Marshall Leasing (fleet finance); David Betteley, independent industry advisor and former global financial services director of Jaguar Land Rover (retail motor finance); Graham Wheeler, independent industry advisor and former UK managing director of Volkswagen Financial Services (retail motor finance); and Dr Ed White, founder of White Clarke Group (technology).
Induction into the Hall of Fame was based on the approval of a panel of judges made up of industry leaders from 16 major industry companies.
The process was checked and verified by Adrian Dally, chairman of the judging panel and head of motor finance at the Finance and Leasing Association.
The awards were presented by Professor Colin Tourick and Brian Rogerson, who are co-founders of the IAFN together with Edward Peck, CEO of Asset Finance International.
Professor Tourick told the audience of industry leaders gathered for the awards that Peter Cakebread was nominated as one of the most respected and long-serving executives in the industry, including 27 years at the helm of Marshall Leasing and two years as chairman of the British Vehicle Rental and Leasing Association from 2013-2015.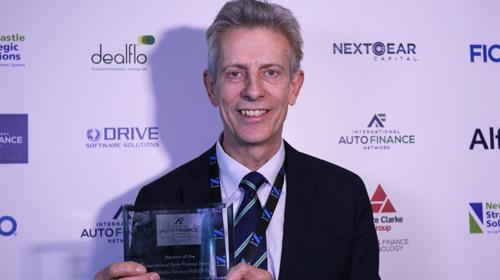 David Betteley's contribution to the industry spans decades. He set up the in-house finance company for International Motors and was managing director of Vauxhall Finance before running the financial services operations of Toyota and then taking the role of global financial services director of Jaguar Land Rover. He retired last year and took up a role as an independent advisor to Genpact and several other companies. During his career he also served as chairman of the Finance and Leasing Association for three years.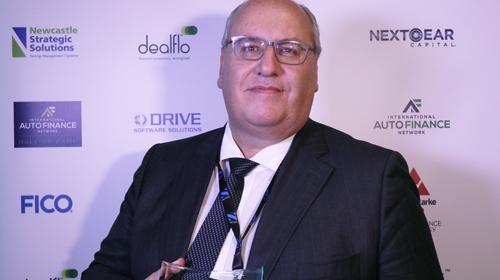 Graham Wheeler, now an independent advisor, has dedicated more than three decades to motor finance, driving many developments. He worked at GMAC, Mercantile Credit and GE Capital Motor Finance before joining Volkswagen Financial Services where he quickly took the role of managing director and led asset growth from £1.2 billion to £13 billion.
His strategy at VWFS was adopted by much of the industry as motor finance companies became much more integrated into the automotive customer journey.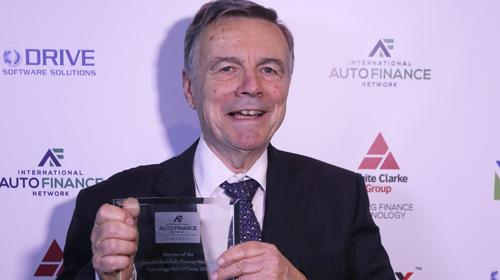 Dr. Ed White, the founder of White Clarke Group, dedicated his award to Dara Clarke, the company's co-founder who passed away in 2014.
White was behind the development of the first real-time quotation system for Lombard back in the 1970s and then set up White Clarke Group with Clarke in the 1990s.
The company developed the first internet-based vehicle configuration and quotation systems for major OEMs and went on to create the internationally acclaimed CALMS software system.
Professor Tourick, who presented the awards at the end of the IAFN Annual Conference in London, said: "I am delighted to welcome our inaugural members to the IAFN Hall of Fame. Their long-term dedication to auto finance over decades has helped to shape this industry and they continue to work tirelessly towards its future development.
"The Hall of Fame will provide annual recognition of the best that this industry has to offer and the wealth of talent that it contains."
* 31/01/2018 story updated to amend Graham Wheeler's award title