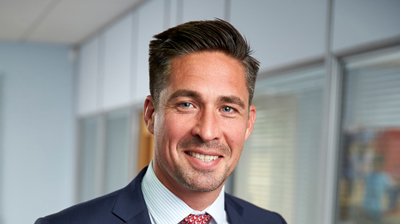 More than 100 future business leaders attended The Leasing Foundation's latest Young Business Finance Professionals networking event.
The YBFP is a network for high-calibre young business finance professionals created by the foundation that provides an informal setting for networking, obtaining career advice and meeting fellows of the foundation, who can offer valuable guidance and insight.
The network is supported by a related LinkedIn group that provides resources such as profiles of industry professionals, including newly-appointed executives and established industry leaders.
Among organisations supporting the latest event, held at London's Hush, in Mayfair, were Hampshire Trust Bank, whose managing director, Jon Maycock, shared career development tips, along with Simply Asset Finance and Wesleyan Bank.
Organiser Nathan Mollett, director of asset finance at Metro Bank, said: "Young Business Finance Professionals is a great way to meet people, especially when you are new to the industry.
"The networking opportunities that the events provide are great and can't be found elsewhere. I would recommend anyone who wants to make contacts to come along."
The Leasing Foundation aims to support the business finance industry through a wide range of personal and professional development programmes.
This includes developing future leaders and industry-specific educational qualifications, such as its MA in leasing and asset finance, which is currently accepting applications for the September 2018 course.
Last year, it launched a new diversity and inclusion programme, led by a steering group composed of influential industry professionals who are committed to driving change.
For some years The Leasing Foundation has organised a Women in Leasing group, but the organisation says it has become increasingly clear that gender is only one small part of diversity.
The steering group meets bi-monthly and collaborates both inside and outside of the industry.