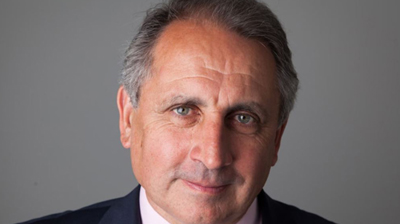 Forbearance requests from UK businesses have reached more than 1.6 million as businesses struggle with the impact of the Coronavirus outbreak.
The new figures from the Finance and Leasing Association have prompted calls for the government to take immediate action to help non-bank lenders.
In total there were 1,623,000 forbearance requests to FLA members by the end of May, of which 88% were granted.
In the same 12 week period, FLA asset finance division members received an estimated 287,000 requests for forbearance and granted 83%.
FLA motor finance division members received an estimated 613,000 requests and granted 90%.
FLA consumer finance division members received 723,000 requests for forbearance and granted 88%.
Stephen Haddrill (pictured), director general at the FLA, said: "Figures released today of a record fall in the UK economy in April of more than 20% highlights the urgent need for the Government and Bank of England to enable all lenders – bank and non-bank – to access the funding required to meet the huge demand for forbearance and new credit as the economy reopens.
"Our latest figures for April show new lending of more than £4.7 billion despite the lockdown.
"We have put forward a Term Funding Pipeline proposal which we believe will open up the current financial support schemes to a wider group of lenders – there should be no further delay, action is needed now."
New research from SME specialist Aldermore bank suggests borrowing by small to medium-sized companies could reach £48 billion during the outbreak and its aftermath.
The average SME anticipates borrowing £65,000 in the 12 months following the Covid-19 outbreak to get business back on track.
Tim Boag, group managing director of business finance at Aldermore, said: "Helping SMEs recover following the pandemic will be crucial to the economic future of the UK.
"The year ahead is going to be as equally, if not more, challenging as the aftermath of the financial crisis. It is going to need a considerable concerted effort by both government and lenders to support businesses to help get them back on their feet."
An International Asset Finance Network Online seminar will take place tomorrow (June 18) to look at the auto and equipment finance liquidity squeeze and how to manage it.
You can register for your free place at the session, sponsored by Netsol, below.