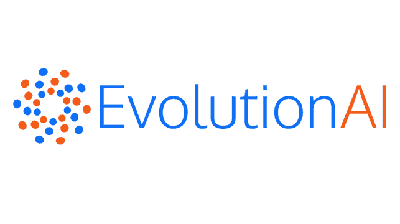 Automated data extraction specialist, Evolution AI, has joined Asset Finance Connect as a Corporate Member.
Edward Peck, CEO of Asset Finance Connect commented, "We are delighted that Evolution AI has joined Asset Finance Connect as a Corporate Member, bringing advanced technological innovation to our events. Fully engaging in our industry events, both in-person and online, our Corporate Members can share their industry insights with their colleagues and peers from the asset finance community."
Founded in 2015, Evolution AI has established itself as a leader in automated data extraction, offering unparalleled accuracy and ease of use. Recognising the demand for accurate, scalable, and cost-effective data extraction technology, Evolution AI's products are the culmination of years of groundbreaking research and development.
Their AI-powered products excel at extracting data from various document types, including financial statements, bank statements, invoices, and custom documents. By simply uploading documents, users can effortlessly retrieve structured data, providing businesses with immediate access to crucial information and facilitating quick decision-making.
Evolution AI has collaborated with major global financial institutions such as NatWest, Deutsche Bank, and Dun & Bradstreet. Seamless integration with downstream systems streamlines their customers' business processes, allowing significant cost and time savings. Usually, the companies that use Evolution AI's technology save hundreds of hours of work and over 75% of costs.
Not only does Evolution AI prioritise technological innovation, but they also deliver exceptional customer service and flexible service options. Their commitment to excellence has solidified their position as a game-changer in both the intelligent document and asset finance industries.
Martin Goodson, CEO of Evolution AI said, "Evolution AI is thrilled to join Asset Finance Connect as a corporate member. Asset Finance Connect has a long and influential history of bringing together different parts of the asset finance industry. Partnering with AFC will enable Evolution AI to foster collaboration and drive technological innovation in the industry."
For more information about becoming an Asset Finance Connect Corporate Member, contact Edward Peck at email: edwardpeck@assetfinanceconnect.com
Visit Evolution AI at https://www.evolution.ai/, https://www.linkedin.com/company/15233252/ and https://twitter.com/evolutionai?lang=en