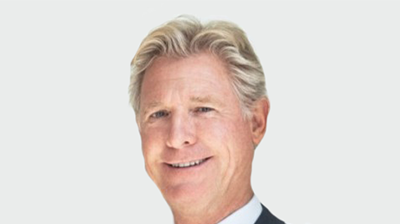 ALD Automotive's Chief Executive Officer, Tim Albertsen, received the Fleet Operator CEO of the Year Award 2023 at the recent Asset Finance Connect Summer Awards; a tribute to Tim's considerable expertise and unwavering commitment to mobility throughout his 25-year career in the leasing and fleet management sector, which has propelled the company, under his leadership, to new heights.
Tim commented, "Winning the AFC CEO of the Year Award is a great honour and a testament to the significant contributions made by ALD Automotive over the years to the leasing industry. It also recognises the successful completion of the LeasePlan acquisition, which has positioned ALD Automotive LeasePlan as the leading global sustainable mobility player."
Under his leadership, the company acquired LeasePlan in 2023, a transformative shift which marks the beginning of a new era in mobility and positions the combined group with a total fleet of 3.3 million vehicles managed worldwide.
With an expanded fleet and complementary capabilities and expertise with excellent talent and a first-rate leadership team, Tim believes that the new company is well positioned to capture the sector's tremendous growth opportunities and shape the digital transformation of the industry.
Tim's focus going forward will be on leveraging the company's unique position to lead the energy transition through innovative solutions and digital platforms: "Our goal is to encourage large scale adoption of sustainable mobility, whether through low emission vehicles or multi-mobility offerings."
Tim entered the leasing industry as an Operations Manager for Avis Rent a Car in 1992 and became General Manager of Avis Leasing in 1995. In 1997, he joined Hertz Lease Denmark where he spent five years as General Manager, as well as supervising the Nordic and Baltic regions. That same year, Hertz Lease was acquired by ALD Automotive. In 2005, he was appointed Senior Vice President of ALD Automotive and became Chief Operating Officer in 2008.
Tim was appointed Deputy Chief Executive Officer in 2011 and was directly responsible for overseeing the company's 27 operations in Western, Northern, Central and Eastern Europe, Russia, China and India and also supervising the remarketing of used vehicles for the group, notably the development of the group's international digital used car auction platform, ALD Carmarket.
As Deputy CEO, Tim was instrumental in ALD's successful listing on the Euronext Paris Stock Exchange in 2017, the first ever listing of a leasing company in Europe.
Since 2020, as CEO of ALD Automotive, Tim Albertsen has held a key role in leading the company and its employees towards success. He has also contributed to the industry by forging partnerships and collaborations with other companies and organisations, sharing expertise and resources as well as establishing and pursuing joint ventures.
Tim Albertsen is also at the head of the effort of ALD Automotive LeasePlan to establish themselves as a leader in sustainable mobility, focuses on aiding their clients through carbon emission reduction journeys as well as championing the usage of electric vehicles. Tim who is deeply committed to championing sustainable mobility and leading the energy transition, wants to "ensure that our actions align with our vision for a greener future."
Tim attributes his success to "a deep understanding of the automotive market and its evolving dynamics," along with the "amazing talent" at ALD Automotive LeasePlan. Tim's good selection and motivation of his team have been crucial in the success of the company, along with "making bold moves that drive the industry forward, as evidenced by the successful listing on the Euronext Paris Stock Exchange and the transformative acquisition of LeasePlan."
Kindly supported by
| | | |
| --- | --- | --- |
| | | |
| Headline Sponsor | Award Sponsor | Award Sponsor |
| | | |
| Award Sponsor | Award Sponsor | Award Sponsor |
Corporate Members