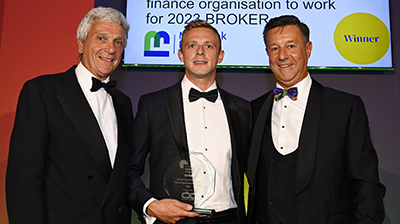 At the recent Asset Finance Connect Summer Awards 2023, Millbrook Business Finance received the highly sought-after Best Organisation to Work for Award, sponsored by CBC Resourcing Solutions, for its "great people, great management and great innovation."
On winning the award, Millbrook's Managing Director Justin Amos said, "Winning the 'AFC best auto or equipment finance organisation to work for' award has been a huge honour, which has been made even more rewarding knowing it's voted for by our own employees.
"This award is for every member of our team, who not only go above and beyond for our clients, but for each other as well."
Unlike other AFC awards, this category was not judged by our panel of industry experts and was instead judged anonymously by the company's own employees, meaning the accolade of "best company to work for" really is a true endorsement of how employees feel and how much employees appreciate their employers.
Keeping the customers at the centre of everything they do, Millbrook Business Finance wants the best not only for their customers but their staff as well, according to their employees.
Working as a close-knit team, Millbrook employees share successes and support one another with all aspects of personal and business life, with a supportive management team.
According to one employee, "Millbrook treats its employees as family, recognising the pressures that come with the industry and doing all it can to ensure that those pressures are taken away, or balanced." This includes introducing flexible working hours, team talks, mental health workshops, outside-of-work bonding opportunities and fantastic incentives.
Another team member noted, "There are very few businesses that really care about their employees, Millbrook on the other hand go above and beyond to look after their staff."
The staff, culture and forward-thinking nature of the business and everyone involved helps to create a great working environment at Millbrook Business Finance with ongoing training and new ideas to incentivise and motivate, according to its staff members: "The senior management team are particularly supportive to all of the staff, and really go above and beyond to ensure we as a sales team are able to perform at our best."
According to Amos, the company has worked with intention "to cultivate a positive, value-aligned, nurturing environment for our team. For example, we have onboarded an Employee Assistance Programme, which provides free, 24/7 counselling support to support with mental health challenges, provided educational funding for team members to reach their personal ambitions, and celebrated religious holidays with colleagues by holding a team feast for Eid-al-Fitr."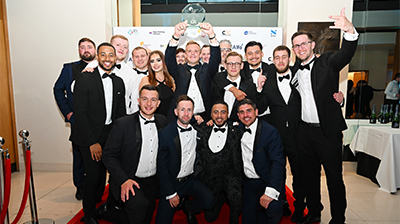 Millbrook's Amos believes that "in a highly competitive hiring environment, it's crucial to have an edge when attracting top talent. One way to achieve this is though having a strong vision and mission focus. Millbrook embodies a dynamic and entrepreneurial spirit, a coaching culture, and at the centre is a respect and duty of care for the individual. In short, we see ourselves as a family and treat each other with the same values."
One Millbrook employee confirmed that "the culture is strong and everyone helps each other to achieve and grow. The support, guidance and confidence which the business gives to you is nothing like I have ever experienced before. They go above and beyond to help with everything, inside work and outside. By far the most inclusive and supporting company I have worked for."
Kindly supported by
| | | |
| --- | --- | --- |
| | | |
| Headline Sponsor | Award Sponsor | Award Sponsor |
| | | |
| Award Sponsor | Award Sponsor | Award Sponsor |
Corporate Members