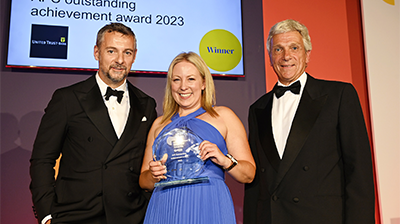 United Trust Bank (UTB) had three things to celebrate at the 2023 Asset Finance Connect Summer Awards at London's Hurlingham Club, with two award wins and a 'Highly Commended' sealing a successful night.
More than 500 auto, equipment and asset finance professionals attended the largest asset finance awards to celebrate the many success stories in the industry.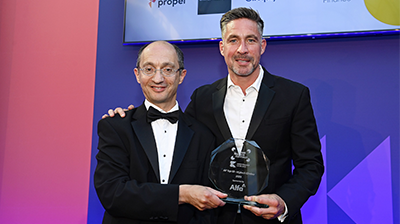 The evening began with the launch of the 2023 AF50 UK rankings – the much-anticipated top 50 listings of auto and equipment finance firms ranked by loan book growth. UTB was delighted to win an AF Top 50 Highest Climber Award.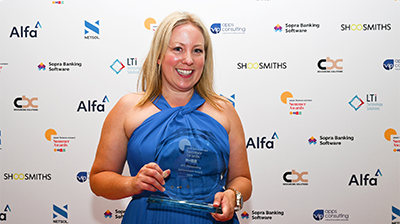 Louise McIntosh, Head of Operations – Asset Finance, won the AFC Outstanding Achievement Award for her project management of the implementation of Alfa Start at UTB in 2022, which was delivered in 21 weeks, from start to finish.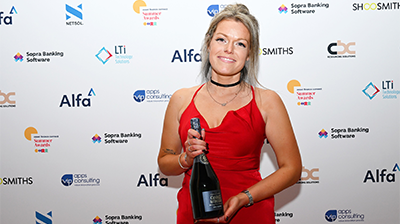 Finally, Essie Quinnell, from UTB's Asset Finance Underwriting team, was 'Highly Commended' in the AFC Rising Star category.
Nathan Mollett, Head of Asset Finance at UTB, said: "The whole team have worked exceptionally hard over the last year delivering record volumes of new business during a period of significant economic challenge. On top of this, we replatformed all of UTB's Asset Finance technology to Alfa Start, improving our speed and service to brokers and setting us up for further growth. I am delighted that Louise's successful management of this complex project was recognised with an Outstanding Achievement award as she somehow managed to balance a high-quality service in "business as usual" operations with managing a very ambitious change agenda.
"I would also like to congratulate Essie for her 'Highly Commended' amongst a strong field of Rising Stars. She is certainly destined for great things in the asset finance industry."