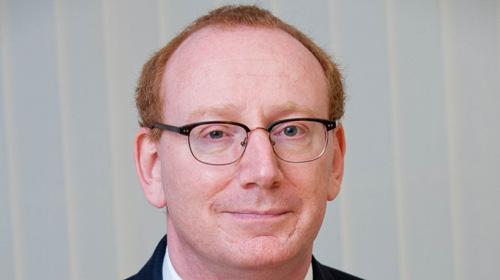 Sponsored by CBC Resourcing Solutions.
It is one month since Simon Goldie was appointed as Head of Asset Finance at the UK Finance & Leasing Association (FLA).
Although new to the asset finance and leasing industry Goldie has "hit the ground running" in his quest to come to terms with his new job and its responsibilities. "Already," he said, "I've met seven FLA members and have many more meetings planned in my diary. My aim is to get up to speed very quickly and deal with the most crucial issues – especially the difficulties SMEs face in obtaining asset funding."
Goldie indicated the most recent SME Finance Monitor (FM) report which reveals that only one third of UK small businesses turned to their banks for financing in Q1 2014.
Notwithstanding the UK government's initiatives aimed at boosting bank lending for firms, FM research discovered that only 33% of small businesses reported using external finance (including bank loans, overdrafts and credit cards) in the quarter. Indeed the FM stressed that around 48% of SMEs are "permanent non-borrowers" eschewing the use of all external finance options.
FLA members, of course, can herald sound success in lending to businesses of all sizes in recent times. New asset finance business in Q1 2014 rose by 13% compared to the same quarter the previous year, and grew by 17% in the month of March 2014 compared to March 2013.
Most asset sectors, including agriculture, construction, manufacturing and services are witnessing steady growth. However, with small and medium-sized UK enterprises, estimated to employ around 14.4m people and turnover around £1.6bn per year, the level of capital investment continues to be a cause of concern.
Goldie stressed: "SMEs need the right levels of funding to grow their businesses, increase their staff levels and continue growing the UK economy. This I see as one of my biggest challenges."
An abiding interest in politics
At first glance it may not be apparent that Simon Goldie's career to date is a natural fit for his current position. Born in London, he attended the University of Essex where he obtained a degree in Government studies. This sparked an abiding interest in politics, especially "the way it's done and the way politicians communicate with the public".
This in turn led him to his early career in Public Relations and Marketing where he admits being fascinated with topics such as brand positioning, strategic marketing, stakeholder engagement and advertising effectiveness. Following university he spent several years working with a range of market research companies interviewing senior executives of Fortune 500 companies, report writing and organizing high-level focus groups.
For a while he worked with BPRI, a UK-based research-led consultancy, focusing on business-to-business research. "Here," he explained, "I frequently met members of parliament (MP) via BPRI's panel of MPs. Later, at the Chartered Institute of Taxation, where I was Head of External Relations, my principal responsibilities were providing communications counsel including strategic political, public policy and media advice on tax issues."
In 2009 he moved to the Association for Consultancy and Engineering (ACE) as Policy and External Affairs Director. Earlier this year he was approached to be a candidate for the FLA position.
Will his lack of asset finance experience prove a drawback in his current post?
"Well," he said, "it's not true to say that I have no experience of the sector. At the Chartered Institute of Taxation I did work on changes to capital allowances and their impact on the leasing and asset finance sectors. At the ACE I led a campaign on obtaining investment into infrastructure. In addition to this, I am fully aware of how government public policy works, how Whitehall operates and how to deal with politicians."
Although Stephen Sklaroff, the FLA's Director General will have principal responsibility for government lobbying, many will see Goldie's challenge as working towards re-building confidence and optimism amongst asset lenders in the post-recessionary environment.
For although new business asset finance figures are slowly returning to pre-recession levels, and on the surface things seem to be returning to "normal", the asset finance and leasing industry is in a very different frame of mind to pre-2009.
Firstly, the recession claimed the careers of many knowledgeable leasing entrepreneurs who had experience of structuring innovative finance packages. In addition many women asset lenders also quitted the industry - leaving a potentially destructive imbalance. Now, new entrants are discouraged by the lending industry's damaged reputation and the drastic reduction of training and mentoring facilities within the sector. In fact the very avenues into the asset finance industry for potential recruits seem opaque compared to earlier days, relying principally apparently on conduits of banking parents.
At the same time there is a thirst for new industry research and a restless quest for moving the industry forward and doing things better than last time. Several UK practitioners point with envy to the US Equipment Leasing and Finance Association which has its associated Foundation to augment research, share data, offer case studies, study economic outlooks, and frequently takes the pulse of the industry with leading practitioners by way of its monthly confidence index.
Excellent initiative
One excellent initiative undertaken by the FLA last year was its association with ifs School of Finance to produce a professional certificate qualification. This was a ground-breaking move in so far as it returns a professional qualification to the UK asset finance and leasing industry - replacing the Finance Houses Diploma which was discontinued several years ago.
This new ifs/FLA programme aims to build on these and assist staff to understand how the leasing value proposition fits into the wider business banking market. The course will assist in developing the ability to identify, quantify and mitigate risks, develop marketing skills and develop within people the ability to think outside of the box – and as well as helping them grow and develop their careers.
The inaugural course has completed and Goldie is looking forward to attending the graduation ceremony in August 2014.
"I believe I have three initial challenges," he told Asset Finance International. "Firstly, to meet with FLA asset finance members and learn about the issues they are facing and their challenges – and help to deal with those challenges.
"Secondly, to engage with policy makers including the government and the opposition, and thirdly, encourage dialogue with other relevant trade associations and bodies."
He added: "these three activities all inter-connect and are to do with engaging, communicating and making a case when required."
In its Budget 2014 the UK Treasury announced that the government will consult on whether and if so, how, to take legislative action to help match SMEs - that have been rejected for loans - with challenger banks and alternative finance providers who are looking to offer finance.
The government believes that positive action in this area would be an important step to improve access to finance, and would encourage a more competitive banking sector. Goldie said: "The FLA view is that a comprehensive Directory of Lenders for SMEs would be a solution."
Goldie stresses his keenness to engage with asset finance practitioners and learn their concerns at first hand. His communication skills and eagerness to tackle industry challenges are of the first order, and this should prove to be a tonic for UK asset lenders who, whilst grateful for the FLA's success in lobbying government on their behalf regarding funding for lending schemes, have now record-high expectations of their principal trade association.