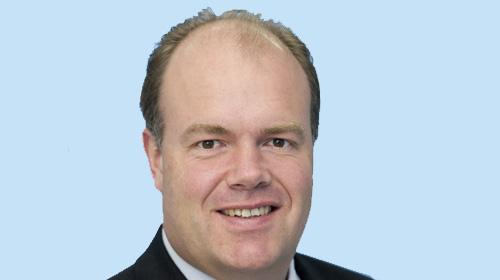 Sponsored by CBC Resourcing Solutions.
Investec Asset Finance plc (IAF) has just broken through the £2 billion mark for financing of equipment to UK businesses.
Since its South African parent bank commenced asset finance operations in the UK some 16 years ago, initially with the acquisition of Abingdon-based Dynamic Finance, IAF's record has been of consistent growth.
Indeed the Bank of England recently revealed that Investec Bank was the second largest net lender to SMEs in Q2 2014 among banks using the government's Funding for Lending scheme. Investec Bank plc provided net funding of £136 million to SMEs last quarter.
IAF's £2 billion in lending has been aided by a £264 million securitisation deal, completed at the end of 2013. IAF sold bonds backed by £264m worth of SME equipment leases to a range of leading institutional investors, the first of its kind in the UK.
The securitisation deal included almost 36,000 finance leases and hire purchase contracts. The deal was heavily oversubscribed with investor orders of just under two times the bonds actually sold.
Mike Francis, Head of Asset Finance at Investec, said: "The £2 billion in funding IAF has provided to over 100,000 UK businesses is testament to the importance of asset finance to the continuing success of UK businesses, big and small, and to the strong relationships we have with a network of leading brokers across the country."
Astute acquisitions
Much of IAF's success has been by astute acquisition which accelerated when Francis joined the company. Initially qualifying as a chartered accountant with Ernst & Young, Francis left after eight years to join Barclays to ultimately become head of its Structured Leasing team.
In 1999 he moved on to ANZ Investment Bank (ANZ) where he had additional responsibilities for UK and US tax structured finance transactions. In 2002 Francis, together with other ANZ structured team members were recruited by Investec Bank plc to grow the structured finance operation. In 2005, he took over responsibility for IAF.
One World Leasing, a small-ticket Cheshire-based lessor was acquired in 2008 which gave IAF increased critical mass – and broker experience.
This was followed in 2010 by the purchase of Universal Leasing (from GFKL) with its £100 million book and, the same year, the acquisition of some 75% of lease and professions loan brokerage Leasedirect Finance.
Arguably the most significant purchase in 2010, however, was IAF's acquisition of Masterlease UK from Ally Financial Inc. Francis then promptly appointed Leasedrive Velo Group to manage, operate and integrate the acquisition. Leasedrive subsequently dropped the Velo part of its corporate title.
The combined operation brought with it a strong portfolio of blue chip clients as well as a leased fleet of over 40,000 vehicles. This served to catapult Leasedrive to number 11 position in the Fleet News FN50 list of top 50 UK contract hire companies.
IAF also acquired a 49% stake in outsource provider Virtual Lease Services in partnership with Netsol, its IT provider.
Acquisitions apart, IAF's organic growth has been achieved through a partnership with a select – and growing – panel of broker intermediaries.
Last December Investec agreed a £75 million committed block discounting facility with Leasedirect Finance Ltd in what was is believed to be the largest block discounting facility in the UK.
At the time Francis explained that the transaction provided IAF with "an attractive return on its investment, enabled it to remain an active funder in the Professional Practices market and to direct resources to further new initiatives within UK asset finance".
This April IAF acquired car finance broker Mann Island Finance as part of its ongoing strategy of growth.
Jo Jenner, managing director of Investec's vehicle financing division, explained at the time: "The acquisition of an established player in the vehicle finance market with a reputation for high integrity represents an excellent opportunity to develop the business as a key part of the wider Investec Asset Finance Group."
A couple of months earlier Francis appointed a new specialist Materials Handling team to IAF.
The team of six, led by Andrew Woodward as Head of Materials Handling, joined Investec from Aldermore Bank where Woodward and the team set up the materials handling division.
During their time at Aldermore, the division reportedly became the largest independent funder of materials handling equipment in the UK.
New implements
Notwithstanding his significant success at IAF Mike Francis remains hugely ambitious for both his company and his industry.
He told Asset Finance International: "We are implementing a new risk modelling system which will give us a far greater ability to accurately score new business proposals in a range of different industry sectors. It works in partnership with Equifax and allows us to score deals using a wide selection of industry criteria."
He feels fervently that the UK asset finance industry is failing to extend its reach into the provision of equipment for businesses. "The industry is not growing," he stressed, "and has rested at the £20 - £25 billion per annum penetration level, representing around 30% of fixed capital investment excluding property, for several years now."
Francis heralds a calls for lessors to heighten their profile in the marketplace (IAF has already commissioned a well-known public relations company) by way of "an industry-wide public relations campaign if necessary".
The abject failure of the asset finance industry to raise its profile is exemplified, Francis believes, in the 2013 Confederation of British Industries report: Ripe for the picking: A guide to alternative sources of finance which, initially, made no mention of leasing or asset finance.
Looking forward Francis is driving innovation at IAF. "The asset finance industry has generally been slow at innovating its products and services," he said. "relying on the legacy attraction of tax benefits. The result has been a significant lack of innovation."
He is determined that IAF will not fall into the same trap and confirmed: "each year we will achieve something new".
Although the immediate task is integrating the Mann Island Finance business into IAF, for Francis the only way is forward. "I have a very skilled team," he said, "and we will always review opportunities with an open mind when they present themselves"