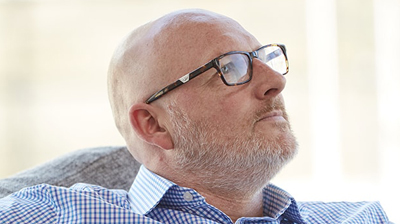 The UK used car market is the automotive industry's focus for growth this year, so what role does F&I play? Steve Lees, operations director at DealTrak offers his thoughts.
New car market pressures
The impact of WLTP has caused significant fluctuations in not only the new car sales, but also the ability of manufacturers and dealers to secure adequate supply to fulfil customer needs.
When you add in the negative messages surrounding diesel cars, the shifting landscape continues to fuel the pressures and instability within the new car market.
In light of these factors, dealers, finance lenders, and value-added product providers must drive more value from the used vehicle areas of their businesses in order to flourish during these troubling times.
Figures from the Finance & Leasing Association show that for the 12 months to the end of May 2019, advances for new cars bought with finance at the point of sale were static, while the number of cars fell by 3%.
For used vehicles though, the trends are remarkably different. Advances grew by 8%, while the number of used vehicles sold on finance grew rose 3%.
These statistics support the view that used vehicles will drive business performance throughout 2019, and that finance will play a key role within that success.
With the percentage of private, new car sales financed by FLA members through the POS at more than 90%, dealers and lenders should be heavily focused on achieving higher levels of finance penetration in their used car businesses.
Value Added Products
Value Added Products (VAP) are a common extra to be offered to car buyers, regardless of whether they opt for a finance package or not. VAPs protect the customer and their vehicles as well as providing additional revenue opportunities for dealers.
A growth in used vehicle performance could also create additional opportunities for customer satisfaction and retention, for example through an enhanced extended warranty offering that drives more contact with the customer through the vehicle ownership cycle, resulting in more workshop hours and demand for parts.
Compliance
It's clear that regulatory pressures on the sector are here to stay. Forward-thinking dealers are embracing the requirements positively and effectively while remaining dedicated to delivering great outcomes for their customers as a result.
Successful dealers will be using technology to deliver a consistently compliant approach for their customers – and one which is rolled out across their dealership networks.
By adopting best-practice, firms will become more customer-focused and compliant, while delivering strong business results to boot.
There is a huge opportunity for dealers, lenders and VAP providers if they choose to embrace the opportunity for F&I sales within the used car market.
* Steve Lees is operations director at DealTrak, a UK-based specialist platform that connects the automotive finance and insurance sector to improve business efficiency and ensure regulatory compliance for motor dealers, lenders, finance brokers and product providers.