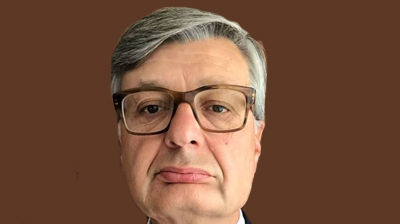 As the Coronavirus pandemic subsides, how will the auto retail industry look in the 'new normal'? Very different, according to Paul Bennett, director of international business development for Autofutura, who argues that the smartphone will emerge as a fully-integrated channel to encompass all brand and retailer customer engagement.
Well before the current pandemic, disruptors aimed to dismantle the status quo car manufacturers had enjoyed for over 100 years; the change has been largely wrought by visionary young tech companies, the most famous being Tesla.
Founded in 2003, it is now a household name and synonymous with the cool aesthetic of battery-powered, electric cars which early adopters purchased in serious numbers that culminated in the delivery of more than 367,000 units in 2019. Impressive certainly, yet small beer when compared to Volkswagen Group, which delivered 10.97 million units worldwide in the same period.
Nevertheless, Tesla's radical impact on the automotive industry has upset the assured space occupied by giants of the automotive industry and big names such as Volkswagen Group, BMW and Mercedes-Benz are now fully engaged in the race towards fully-connected, software enabled cars.
No wonder that chairman of the board at Volkswagen Group, Herbert Diess, recently emphasised that software expertise would determine the company's future success, telling senior executives: "We are valued like an automotive company, while Tesla is valued like a tech company."
Disruption in the automotive industry is not merely confined to manufacturing, distribution and the development of proprietary OEM connected car software subscriptions. Huge advances in digital innovation have fuelled consumer adoption of 'mobile-first' lifestyles.
As the ultra-portable computer that we carry in our pockets, the smartphone has 3.2 billion global active users and provides on-demand access to pretty much anything at any time.
As such, this is undoubtedly the ideal channel to use for car companies, their franchised partners and third parties to engage and interact meaningfully with potential and existing customers.
Yet, compared to the digital convenience offered and fully embraced by consumers across wider retail, the automotive industry lags behind.
Amazon is a perfect example of leveraging mobile customer engagement; a global, dominant behemoth that sells everything you can think of from A-Z, including cars, is often the first port of call for consumers.
Its tremendous success is largely built on the back of outstanding customer service, which in turn breeds trust that ensures exceptional customer loyalty. This outcome is exactly what needs to be replicated in automotive retail.
Customer loyalty is critical to the health of the automotive industry across all retail departments, be it new or used vehicle sales or aftersales.
While securing new vehicle market share through the conquest of customers from other brands is clearly an important aspect of a sales strategy, retaining a loyal existing customer base is equally critical.
Moreover, personal recommendation is still by far the best sales tool; a delighted customer is a tremendous asset and a superb brand ambassador who will help a brand grow revenue and market share in good times and help sustain it when the trading environment isn't as rosy.
The new normal will see a swift acceleration and uptake of innovative, interactive digital customer services.
By leveraging smartphone technology, a highly personalised, relevant, and timely customer engagement proposal can be created and delivered directly to customers, allowing both seller and buyer to interact efficiently and effectively - most importantly, at the customer's convenience.
It is fundamental that we always adopt the mantra of 'think like a customer' or TLC.
Car manufacturers, their national sales companies, finance partners and franchised networks have experienced a seismic downshift over the past few months.
While dealerships were closed, the ability to meaningfully engage and interact with customers evaporated. Deployment of digital customer engagement tools will avoid this if lockdowns return.
The automotive/mobility sector has been further stimulated by new competitive business models.
A superb example of this would be Fair.com, the US car subscription company only accessible via smartphone app; from consideration to completion of contract documents, the entire customer journey is digital.
The 'new normal' post-Covid months will see an aggressive adoption of digital technology that will accelerate and usher in lasting change to how the industry drives customer engagement and loyalty.
Car companies and their retailers will respond more quickly and with more gusto to existing or promising new digital strategies.
Undeniably, the tools that enable an acceleration of a fully-digitalised customer journey to seamlessly blend the online and offline experience will occupy pole position.
There are few examples of companies achieving an automotive retail nirvana, but an excellent UK example of a bricks and mortar scenario is the Jaguar Land Rover digital experience at Westfield London, in partnership with Rockar.
Other examples of online experiences would be car manufacturers' virtual showrooms, which over the past few weeks have engaged with customers from the comfort of their own home.
However, as an industry, we still grapple with a fully digital customer channel; we have not fully squared the circle in providing the customer with a truly dynamic and interactive real-time journey as a genuine alternative to visiting a physical showroom.
Several manufacturers offer an online sales process all the way through to click-to-buy or handing over the last step of the journey to a dealer.
FCA Group is working through non-traditional channels such as Amazon, while in France, online sales of the ultra-compact electric Citroen Ami have got off to a strong start in its home market, with 200 orders received within hours of its sales website opening.
But such examples and other online sales initiatives still only account for a tiny fraction of vehicle sales.
While the bricks and mortar or virtual car buying experience is an intrinsic part of the consumer journey, it is the mass deployment of bespoke digital tools that will allow an accelerated enhancement of customer engagement while simultaneously enabling real-time interaction.
There's an old saying that 'you have to secure the consumer's attention, to create the opportunity that allows them to want to buy from you.'
With that in mind, what better way to secure a customer's attention than via smartphone.
That my own screen time use averages 59 pick-ups a day illustrates its power in communicating your message.
* Paul Bennett is director of international business development for global software solutions and consultancy business Autofutura, which supports the automotive finance and leasing industry, motor manufacturers, fleet operators, finance, and rental companies.