Asset Finance International, like the entire asset finance industry, was shocked to hear of the sudden death of Gavin Wraith-Carter, managing director of Hitachi Capital Business Finance (HCBF), on 24 September.
The immense quantity of condolences and appreciative comments entered upon the Kudoboard online record of appreciation set up by Hitachi Capital bears telling testimony to the outstanding popularity of the man. For Gavin made friends across the breadth of the asset finance industry ranging from past to present fellow-workers and even including competitors.
As Robert Gordon, Gavin's CEO observed shortly after his death: "It is with great sadness that Hitachi Capital shares the news that Gavin Wraith-Carter passed away after suffering a fatal heart attack on Thursday morning. As managing director of HCBF, Gavin was a natural leader, a mentor and a friend to his colleagues – and he was valued across the industry for his integrity, warmth and collaboration."
Early beginnings and fast promotions
His career began with achieving a fellowship from the Chartered Association of Certified Accountants and commencing employment with Lombard UK. He was a part of the early team that formed First National Asset Finance in 2001, a business that went on to become the backbone of the £3 billion ING Lease where he specialised in risk & compliance.. He came to Hitachi Capital (UK) in 2013 as head of risk, promoting to managing director the following year.
Under Gavin's aegis HCBF extended its specialisms to include a wide range of asset lending ranging from transport, agriculture, construction, manufacturing and materials handling sectors.
At the same time Hitachi Capital European Vendor Solutions became a key partner for his business finance team. This division was launched originally in 2013 to fund specialist assets for Hitachi and Mitsubishi companies. Since formation it has grown from a team comprising three people writing £10 million of business across three countries to more than 20 people transacting (as at 2019) £242 million in 17 countries.
With his background in risk & compliance Gavin was fully aware of the raft of regulation that the asset finance industry is currently facing – and likely to face in the future. In an interview with Asset Finance International in October 2019 he stressed; "Some two-thirds of our business is sourced by a panel of around 250 intermediaries – a sector that is currently under great pressure on regulation and compliance. By way of support we provide on-going training and assistance. Most recently a tie-up with Compliancy Services Ltd has produced a series of webinars to ensure our brokers are properly equipped for the Senior Management & Certification Regime that will commence shortly."
Building on traditional core values
Gavin also inaugurated a series of credit clinics, consisting of a digitisation/automation workshop and vulnerable customer training sessions to allow brokers to "get to grips with the operational side of the business". No doubt the experience gained a year earlier in this sphere provide valuable as the pandemic hit the following year.
He built on Hitachi Capital's traditional core values of harmony, sincerity and pioneering spirit which had established the company as one of the UK's most trusted financial service providers. At the time of our interview the company held a Net Promoter Score (the management tool that can be used to gauge the loyalty of a firm's customer relationships) of 75 – an exceptional figure rising way above the majority of high street banks and other lenders.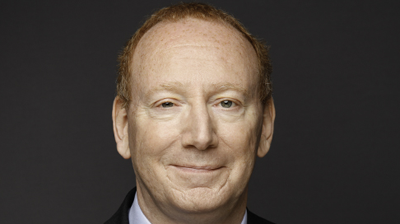 Gavin also chaired the UK Finance & Leasing Association's (FLA) Intermediary Committee and Simon Goldie, head of asset finance at the FLA said: "Gavin was always there to help, he was fun and inspiring to work with."
He was also a non-executive director of the Leasing Foundation and the current chair, Mike Randall, CEO at Simply Finance told Asset Finance International: "I have known Gavin pretty much all the way through my career and so hearing this news was devastating and like many others just floored me.
"He was a lovely decent kind hearted human being. Over the last few years I worked alongside him as a board member at the Leasing Foundation and so got to know him even better and his humility for people shone brightly. He was always up for change and was a big contributor to the FLA - and what always made us giggle was that he was always the person who would throw the 'hand grenade' into any meeting
Playing the long game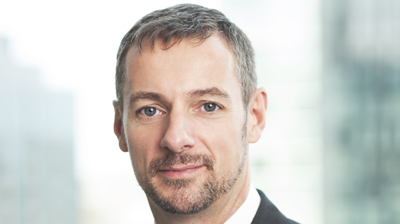 Andrew Denton CEO of global software provider Alfa was impressed by Gavin's skills, both in a corporate and a personal sense. He stressed: "I think the way he led HCBF during these troubled times sums him up. Understanding that humanity and community comes first, not blinking in pursuing a progressive societal agenda, playing a long game with customers and suppliers. Gavin was an arch moderniser and the loss to our industry is of someone who was prepared to fight for the better big picture."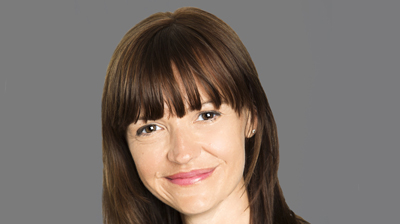 Joanne Davis, co-founder & director/partner at Auxillias, the specialist legal and compliance firm confirms Gavin's determined approach towards training. She explained: "The first time I met Gavin was when I was invited to carry out consumer credit training for his entire team.
"Gavin installed a relaxed and rewarding culture that was also collaborative between his departments. You could really feel this culture over the weeks I was there. He was so admired by everyone in his team for his leadership style and clear decision making skills as well as his ability to identify employees that were up for a new challenge and he would work hard to give them access to this."
She also endorses his fun personality that emerged when work issues were complete. "He was a great guy to spend time with and I will really miss our regular lunches where we would share industry knowledge. He worked hard for the industry and truly cared about industry issues and would do all he could to support the industry overcome them. Most of all, I will miss his sense of fun and how he made working with him and his team fun. I will especially miss that cheeky smile."
Wisdom and calm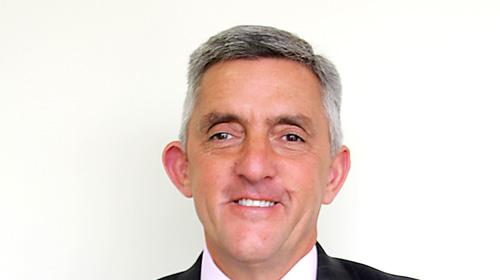 Few industry leaders had known Gavin as long as Mark Picken CEO of Shire Leasing. He said: "Gav has been a career long friend of mine starting back at Lombard through First National, into Abbey National and then ING where we all built 'probably the best asset finance company in the world'!
"During that time he was always consistently fair and irreverently rude but in the most polite of ways! He constantly took the mickey out of everybody and everything - and it was always done with charm and grace which often left people speechless. Just how he liked to keep them!
"He had wisdom beyond his years and a calm that was infectious which brought a peaceful grace to the most daunting situations. He was never likely to let you bask in any kind of glory but rather point out your incapability in almost everything which, for some reason, would leave you feeling like it was the highest form of praise."
Gavin always had time to provide an industry comment for the trade press, as we at Asset Finance International discovered frequently, and he was a significant contributor to our International Asset Finance Network online conferences that commenced with the start of the pandemic.
Perhaps a final word from industry friend Mike Randall sums up Gavin Wraith-Carter's personality as he appeared to the asset finance industry. "Gav will leave a huge gap in our lives personally and also in our industry as he touched an awful lot of people helping them progress in our world. A truly sad loss and a gentleman that will never be forgotten. You know when someone is a decent person for when his name is mentioned people always smiled!"