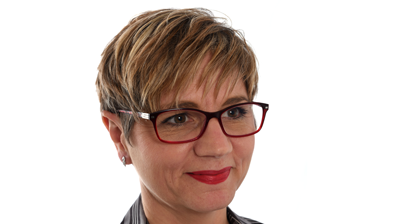 Diverse boards are commercially important and having an equal number of women in senior roles is not merely a good and right thing to do, as a watershed report from McKinsey has demonstrated that gender- and racially-diverse boards are more profitable.
The analyst even says: "Our latest report shows not only that the business case remains robust but also that the relationship between diversity on executive teams and the likelihood of financial outperformance has strengthened over time."
Why, then, are companies still failing to address the diversity issue even more urgently and seriously… when diversity at board level merits being a business objective and a driver of change?
What about the financial services industry, in particular? Officials are increasingly aware of senior management gender balance, but the situation to date is far from inspiring.
According to research from the Financial Conduct Authority (FCA), gender diversity is low at the industry level overall with women making up just around 17% of FCA-approved individuals. Since we know that more diverse organisations perform better, this is simply irresponsible. Such lack of progress is restricting the talent pool and – ultimately – business sustainability because people are attracted by a culture of fairness, choice and meritocracy.
Women in asset finance – positive steps
We analysed the UK players in asset finance and leasing, assessing the representation of women at the most senior level. There are few available statistics specifically for the asset finance industry and it is hoped that others in the sector will use this initiative as a springboard to investigate the subject further.
The key findings are:
20% of board directors in the asset finance and leasing industry are women
43% of asset finance providers' boards have no women members
Where women are represented at board level, the range of representation is 13%-50%
These findings reveal that the financial services industry as a whole is behind the curve in women's representation, and that the asset finance and leasing industry is broadly consistent with this state of affairs.
Progress has been made in some quarters, but there remains a long way to go. Compared to the broader financial services sector, the asset finance industry looks at first glance to be neither better nor worse. However, financial services is behind the curve compared to British businesses overall, which is not something that can be left unaddressed or simply talked about.
I hope that all players in the asset finance sector keep up the pressure to seek every means of increasing the percentage of talented women leaders sitting in boardrooms, as well as ensuring a strong flow of talent from middle management roles.
Work already in progress from bodies such as the FCA and the Leasing Foundation is positive and is to be welcomed and amplified – in large part by women grasping the opportunities this affords. Women in leadership positions will bring in new skills and a fresh approach; many have overcome challenges, such as navigating through a middle-aged, white male influenced world, with all its conscious or unconscious discrimination, social bias and stereotyping.
There are a few key next steps organisations can take:
Train men in new cultural attitudes, don't just send women on leadership courses
Formalise (and publish) policies and succession planning that are demonstrably diverse… and audit their implementation
Report progress towards diversity in annual and interim reports
Make diversity a KPI for business leaders and audit its implementation
Reshape senior roles so that they move away from former male 'alpha' stereotypes (without losing any pressure to perform!)
Find a variety of female role models to promote internally to rising female junior and middle management
Pair up senior male sponsors with rising females to ensure gender-blind talent development
Treat diversity as a business objective – if it were a project to increase profits by 10%, there would be a business case and roadmap for implementation. Given that diversity also delivers increased profitability, then follow the same process
You can access the full commentary here: https://sie.ag/2W8LVau
* Jo Harris (pictured) is sales director, vendor finance for the UK division of Siemens Financial Services. Her work includes a focus on matters of diversity and inclusion and she is proactively involved in campaigns to ensure equality at all levels of the industry.She has spent 20 years in the leasing industry and has broad experience in sales, strategic planning, and operations.