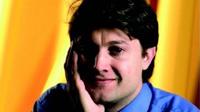 Toyota Financial Services has invested in Finnish mobility services company MaaS Global as part of a €10 million funding round to fund its global growth.
The investment round, which also included funding from Toyota FS insurance partner Aioi Nissay Dowa Insurance Company, matches both investors´ strategic aims of making mobility services a part of their business as interest in car ownership declines in big cities.
MaaS Global is a developer of the 'Mobility as a Service' (MaaS) concept, and has created a smartphone app called Whim that enables users to book and reserve several transport options in a single payment and booking system.
The service is based on a monthly subscription, designed to replace the money that would otherwise be spent on funding a car. In the Finnish capital, hundreds of Whim-customers have monthly payment options starting from €89 a month to access taxis, public transport, car rental and bikes.
Whim-users enter their destination and the app offers the best travel options from thousands of potential combinations.
This summer, the app is also launching in the UK, starting in Birmingham, followed by a global roll-out.
Riki Inuzuka, CEO of Toyota Financial Services, said: "We are very pleased to partner with MaaS Global and work together on the development of multi-modal mobility solutions.
"The vision and business model of MaaS Global marries with Toyota's strategic objective to serve the mobility needs of our current and future customers."
Sampo Hietanen, founder and CEO of MaaS Global (pictured above), who coined the phrase 'Mobility as a Service', said: "Cooperation with one of the best-known brands in the world is extremely positive news for us.
"Toyota's global network, high-quality R&D and genuinely customer-oriented culture will give our company a strong lead as it grows towards being the largest player in its sector."
Hietanen sees the economics of mobility as being roughly similar in nature to the way consumers pay for mobile phones.
The average revenue that a company providing telecoms as a service can currently draw from an individual consumer to meet their telecommunication needs, he argues, is about €30 per month. In the same vein, the average revenue that an equivalent operator, offering mobility as a service, should be able to draw is 10 times that amount - €300 per month.
Hietanen's €300 is calculated by adding together the average capital cost of acquiring a car (roughly €120 per month); the average cost of running that car (also roughly €120 per month) and providing an additional allowance of €60 for public transport and other mobility services which individuals currently buy.
MaaS theorises that if a driver can be persuaded to ditch the car, this would release €300 that can be used to pay for a superior mobility service with a comprehensive array of transport options, including already available app-delivered transport services such as ZipCar and Uber.
Hietanen described his proposition in detail at the International Auto Finance Network Conference in London.