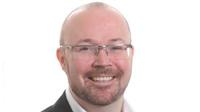 Ultimate Finance, a UK-based independent funder to SMEs, is using big data and risk software to offer a new finance product to businesses.
The solution is aimed at food and agricultural companies and supports the payment of suppliers for goods purchased, including raw materials, work-in-progress and perishables.
Its Purchase Finance product is a line of credit set aside exclusively to pay supplier invoices. It covers any type of stock purchases, allowing customers to acquire goods without worrying about paying suppliers up-front.
Anthony Persse, strategy director at Ultimate Finance, said: "It has never made sense to me that small businesses dealing in perishables and raw materials, such as food, haven't been able to access funding to grow.
"Purchase finance addresses this by enabling businesses to pay their suppliers directly using a funding line from Ultimate Finance, who can pay the supplier directly."
Typically, businesses are not able to secure funding to support the purchase of perishable goods or raw materials without significant collateral for security. This is a challenge that has had particular impact on the food and agriculture sectors, which have already been hit with a range of issues such as the fall in sterling, increased competition and the rising costs of distribution.
The new funding line is designed to help with some of the difficulties facing smaller food producers, such as unpredictable payment terms from debtors and margin pressure from large retailers.
It is unsecured and Ultimate Finance does not seek any personal guarantees. Instead, the company considers the ongoing trading performance of each business.
Persse added: "In an age of big data and next generation risk software, there is no longer a reason why financiers can't offer good funding solutions to any thriving business.
"We have already seen the positive impact that Purchase Finance can have on an operation during our product pilot, and know that there is huge potential for businesses of all shapes and sizes to benefit from fast, flexible and fair access to funding."
Ultimate Finance is part of the Tavistock Group, an international private investment organisation founded by entrepreneur Joe Lewis more than 40 years ago.
Ultimate Finance currently helps more than 1,800 SMEs across a wide range of industries, sectors and stages of growth.