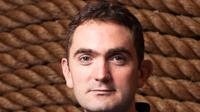 Countingup, a new UK challenger bank, has launched in the UK with a target of attracting more than one million companies to its mobile-based business current account.
Countingup will focus on the UK's 4.5 million sole traders, freelancers and contractors and is the first to promise automated accounting services built-in.
The founder and CEO of Countingup is Tim Fouracre (pictured), a former accountant who founded cloud accounting software company Clear Books in 2008 and was its CEO for nine years.
He set up Countingup in September 2017 because he believed that combining accounting and banking would simplify running a business.
He says that venture capital-backed Fouracre is the fastest challenger bank to launch in the UK, with just four months passing between inception and launch of its business current account.
The launch of the Countingup banking app allows a sole trader to open a current account on their smartphone in minutes.
The account comes with a UK sort code and account number and a contactless Mastercard.
Fouracre said: "Sole traders have been neglected by the mainstream banks who focus on larger businesses.
"Often sole traders are forced to use personal accounts because the process of setting up a business account is arduous, slow and expensive. This creates a huge headache when trying to make sense of your business finances."
A key feature of the Countingup service will be automated bookkeeping and tax returns to reduce the burden of filling in tax returns for small businesses.
Account owners can also provide their accountants access to transaction details to provide ongoing updates and advice during the year.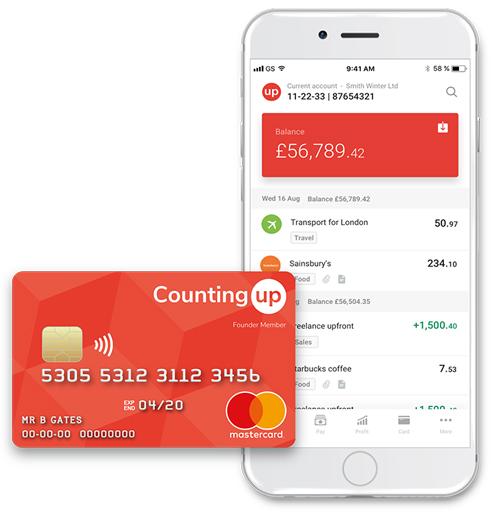 The app aims to tackle a lack of awareness about business finances among small businesses.
In 2017 an estimated five million annual tax returns were filed at the last minute and, with government plans to increase filing frequency to five times a year from 2020, the burden on businesses is set to grow.
Fouracre said: "We're launching with banking. The accounting functionality will be rolled out throughout 2018. We're already providing a profit and loss report and automatically categorising transactions from the beginning."
This will help small businesses that currently don't use accounting software and only review their finances in detail each year when they file their tax return.
Countingup has a product roadmap that will extend to allowing customers to create invoices and quotes, receipt scanning, loans, insurance and potential integrations with PayPal, Stripe, Google Drive and Dropbox among others.
The app is available from the Google Play store or Apple App Store, with Fouracre aiming for 20,000 business customers during 2018, rising to one million over the long-term.