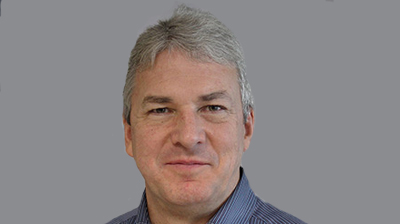 Global financial services, technology and data platform Kabbage is predicting a massive increase in smartphone-based lending among small businesses this year.
It analysed nearly 150,000 US small businesses and found an increasing trend towards lending organised via mobile devices, with the number of loans increasing more than 300%.
Kabbage executives say the growth demonstrates a new trend as small business owners expect a simple application process, with little delay before a decision is made before they can access working capital.
It revealed that 17% of all small business loans and nearly 15% of total dollars accessed via Kabbage are through mobile, and predicted that one in every five dollars funded to small businesses will be through a mobile device by the end of this year.
Chief revenue officer Victoria Treyger said: "The growth of mobile lending is evidence of an enormous change occurring in this industry.
"Small business owners are increasingly digitally savvy and are adopting new technologies faster than ever before. Lending is no different. Kabbage is pioneering this shift in lending by making it a priority to meet small business owners where they are and integrate seamlessly into how they're already running their businesses."
Kabbage enables small businesses to apply, qualify and withdraw funds through a mobile app, which is available for Apple and Android devices.
There are no up-front costs to apply, no annual fees to hold the line of credit, and customers may withdraw funds at any time.
The speed of service is enabled by the Kabbage financial services data and technology platform, which automates much of the funding process.
Kabbage leverages data generated through business activity such as accounting data, online sales, shipping and dozens of other sources to understand performance and deliver fast funding decisions.
It has several partnerships with global banks for an online lending platform, powering small business lending for ING, Santander and Scotia Bank across Canada, Mexico, Spain, the UK, Italy and France.
Kabbage is funded and backed by investors including SoftBank Group Corp., BlueRun Ventures, Mohr Davidow Ventures, Thomvest Ventures, SoftBank Capital, Reverence Capital Partners, the UPS Strategic Enterprise Fund, ING, Santander InnoVentures, Scotiabank and TCW/Craton.
All Kabbage US-based loans are issued by Celtic Bank.
Small business owner Kevin Hennessey, who is president of Brabo Payroll in Plymouth, Massachusetts, said he now runs his business from his phone.
He said: "It's how business works today, and I can no longer afford to be stuck in one place handling one issue at a time.
"The ability to access capital through Kabbage's mobile app whenever and wherever I am has saved me innumerable hours of paperwork and, frankly, makes the most sense. My numbers are good. I know my numbers are good. They should be all a lender needs to see my business is worthy of funding – not all the traditional paperwork and delay."
This year, Kabbage increased the line of credit offered to small businesses to $250,000.
By the end of 2017, it had extended a total of $4 billion to more than 130,000 small businesses, having established more than 1.5 million live data connections with customers to automatically review their finances.
To drive future growth, Robert Sharpe (pictured) has joined the company as its chief operating officer, bringing more than 20 years of executive leadership in North America, Europe and Asia.
He has successfully held various C-suite positions, including president, chief executive officer and chief operating officer, with multiple global consumer goods companies, each serving tens of thousands of customers and generating billions of dollars in revenue. He has an additional 10 years of commercial banking and corporate finance experience.
Sharpe will be responsible for Kabbage's continued growth and operational oversight as the company expands internationally and scales its services.