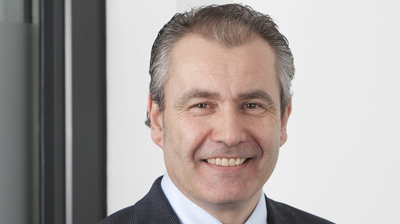 A strategic plan to create a single vision from a portfolio of separate businesses has prompted a major investment in technology at UK finance company 1pm.
The AIM-listed business (the name is derived from 'one payment monthly') has grown significantly in recent years following a series of acquisitions covering asset finance, invoice finance, loans and vehicle finance.
In addition to One pm Finance, its brands include Academy Leasing (acquired in 2015), Bradgate Business Finance (acquired in 2016); and several businesses acquired in 2017, Positive Cashflow Finance, Gener8 Finance, Intelligent Loans and Car Finance 2U.
The expansion led to 78% overall growth in turnover at the group in the year to the end of May 2018, rising to £30 million, with 31% growth achieved organically.
Originations of new lease, loan, vehicle and invoice finance agreements in the year were up 72% to £142.9m, with pre-tax profits of £7.9m, an increase of 93%.
The group highlighted an acceleration in cross-selling across its businesses, but for chief executive officer Ian Smith (pictured above) this is just the beginning as he focuses on delivering a shared vision and direction for the future of 1pm.
He said: "We had a strategic plan to extend our product range within the leasing, invoice finance and vehicle finance market.
"Part of this strategy was to become more digitally capable and exploit the potential of fintech to accelerate business growth."
A critical component of this common focus has been moving the business to a shared IT platform, so that senior management can have an instant overview of business performance to inform their future strategic decisions.
The finance company has partnered with technology business Quotevine to create a new finance system that provides the board with a consolidated view of the business portfolio, while still allowing individual companies to retain the independent insights they need to follow their individual business strategies.
The two-year project that will cover all its locations throughout the UK is 50% complete and Smith says it is already delivering results.
He said: "It is giving us full visibility regardless of the sales channel or each company's preferred way of looking at its own performance. I can have a full view of what is going on across the group at any one time.
"The real jewel in the crown is operating as one group. We can collaborate and really improve our bottom line."
The benefits of the cloud-based system stretch beyond management insight, as new digitalised solutions have slashed processing times in areas such as customer onboarding, which now takes around six minutes compared to 50 minutes before the IT initiative started.
The business can now request and process e-signatures and also identify if proposals have been viewed and provide prompts via text messaging.
Smith, a board member of the Leasing Foundation, said: "There is a learning curve, but it is having an impact. The sales people are finding it that bit easier to achieve targets; they can find deals more quickly and invest their own time more efficiently. It takes 10% of the time to get 30% more information."
A vital key to the success of the installation project has been the partnership approach between 1pm and Quotevine, according to the IT company's founder Daniel Layne.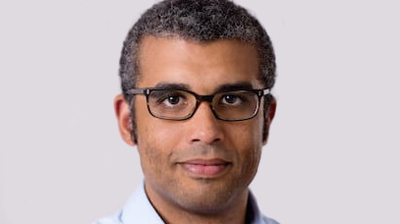 He said: "1pm has been willing to listen to our experience and take advice. The team has also engaged with us to achieve an atmosphere of openness and collaboration, so that we can really understand how departments work, how they will use the new systems and iron out any issues before the software is deployed.
"The working relationship between the two companies has been fundamental. With everyone pulling in the same direction you get good results. Both companies have really committed to the project."
Smith added: "The key takeaway is how quickly can you answer a customer's question. It is about being able to say yes or no rather than 'I will ring you back'. Customers want questions to be dealt with quickly and swiftly, with no grey areas."
The implementation is expected to be completed by the end of 2019 and it will support significant growth planned for the business, whether through organic expansion or acquisitions.
Smith said: "Quotevine is the new standard for any company in the 1pm group."
However, despite the roll-out of cloud-based services and a focus on the potential for fintech to transform business performance, Smith also argues there is a limit to how far technology can go in reshaping 1pm.
He added: "As part of our core purpose, we have a personalised approach. With the kind of businesses we are lending to, there is a unique story behind every one that we underwrite, so we won't move to a position where a computer is making underwriting decisions./p>
"Technology and digitalisation only go so far and does not replace the human interface. It is important to speak directly to businesses."