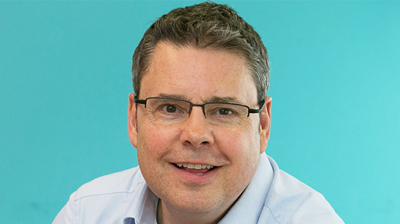 Intelligent compliance solutions company Fortytwo Data has rebranded as Napier.
The business specialises in anti-money laundering (AML) and trade compliance solutions using new technology, including artificial intelligence and machine learning.
Its new name was inspired by Scottish mathematician John Napier, who discovered logarithms in the 1500s.
The use of logarithms revolutionised mathematics by introducing a way to save time and limit errors in calculation and they were adopted quickly by astronomers as they mapped the solar system.
Executives at Napier said the name reflects the way their business innovates.
Its compliance solutions are developed in collaboration with academics at top European universities and aim to revolutionise compliance by providing a way to save time and limit errors.
Julian Dixon (pictured), CEO of Napier, said: "This is a hugely significant step for us and marks an exciting new dawn for Napier as we grow a British company globally.
"Our approach is in keeping with John Napier, a true pioneer who redefined the game. Just as he changed the way for astronomy, we are seeking to bring evolution and revolution to compliance and AML by using the very latest technology to improve speed and effectiveness.
"We are improving and growing all the time and it is fantastic to be able to start a new year with a new name and vision."
Napier's systems can be used to augment or completely replace existing systems with its software offering advanced automation capabilities to complement or extend existing screening processes.