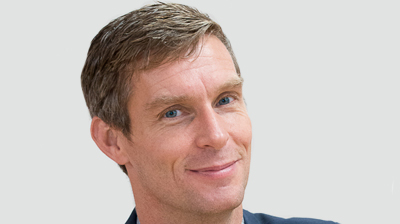 2018 was a significant year for Apak Group. For that was the year, resulting from 10-years of pioneering, and cutting its worldwide footprint, that it truly became a global specialist financial services provider. The company also began a new chapter of its history, with new ownership.
To crown the year of success, in late December, Apak announced that it had completed the implementation of its Wholesale Finance Floorplanning Software WFSv6 with Macquarie Leasing Australia.
Macquarie Leasing Australia is the latest organisation to operate its bailment (floorplan) facilities on WFSv6 within the Asia and Pacific region.
The product's success comes with a highly configurable and innovative wholesale finance system which brings the proven ability to flex and adapt to meet quickly the changing needs of its clients and their floorplan customers.
James Powell, Apak's executive vice president (pictured above), explained that the Australian market is highly competitive and WFSv6 is aligned to meet the fast-moving bailment marketplace requirements.
The solution delivers benefits including improved flexibility in moving stock, faster on-boarding of new business partners, and introducing stock auditing workflow engines which provide enhanced risk management.
Powell added: "We are delighted to have successfully implemented WFSv6 with Macquarie Leasing and look forward to facilitating their customer-focused relationships."
Expansion in Asia Pacific
The partnership with Macquarie Leasing Australia comes some three months after Apak (still technically Sword Apak at that time) opened its new office in Melbourne, Australia. Apak also launched a new data centre for the region to support their SaaS clients and increased head-count of regional specialists on the ground. The move and investment underlined its commitment to growth in the country and will support a wider audience across the broader Asia Pacific region.
At the time Apak's chief executive, Tony Allen, stressed: "While increasingly we operate in a global marketplace, our experience has taught us that having a strong presence in clearly-defined regions is crucial. This ensures that our technology is appropriate to the regulatory, taxation and cultural variances that exist locally.
"Importantly, it also enables us to provide the type of agile support that is synonymous with our brand. We are already working with some highly recognisable members of the Australian financial services community and with our latest office development and growing headcount we plan to accelerate our growth across the region."
Apak's vice president business development in Asia Pacific, Trevor Barr, observed that the company's expansion strategies into Australia have been well timed coinciding, as it does, with recent client go-lives and a steady outlook to new car sales in the area. Within this market the role of car finance over the last 10 years has become progressively greater with around 90% of all car sales relying on finance. It is a figure that equates to an estimated market size of AUD$35.7billion.
Acquisition by Sopra Banking Software
But the corporate event that will serve to transform Apak was its October 2018 acquisition by Sopra Banking Software the European specialist in digital solutions with 4,000 employees in over 20 countries.
Powell explained that Apak Group was initially founded in 1979 and subsequently acquired by Sword Group, the international consulting, services and software company, in 2007. Company and financial statements confirm that by 2017 Sword Apak had revenues of €27.5million. In excess of two-thirds of its revenues are recurring and in that year earnings before interest, taxes, depreciation and amortization amounted to €7.1million. Over the past three years the compound annual growth rate for revenue has been 19% - and at 30 June 2018 the company employed some 250 staff.
"Our 11-years with Sword Group enabled us to grow into our first stage of globalisation," Powell said. "Sword supported our aims and, having an international presence itself, allowed us to get on the worldwide ladder. However we needed a change of ownership to reach the next level. Sopra Banking Software and the wider group of Sopra Steria, offer the opportunity to continue our growth journey with significant backing, global presence and a software-centric philosophy. Cassiopae, the specialist front-and-back-end retail finance software provider is part of the group and brings a great fit with our WFSv6 wholesale floorplan product which serves to bring a level of maturity and an end-to-end, best-of-breed approach to the specialist finance offering."
Aurius and Sprint
In conjunction with planned global expansion – increasingly in Asia Pacific – Apak brings its other solutions and expertise to the partnership with both Aurius (UK-centric specialist banking platform) and Sprint products. Sprint bolsters Cassiopae's front-end offering, as a market leading app, that can be distributed across sales channels, enabling resellers to provide specific finance quotations to end consumers using a PC, tablet or smartphone which can then be uploaded to the Sprint Proposal Management System.
Looking forward, what does the rest of 2019 have in store for Apak? Powell confirms continued product innovation and infrastructure, a strong global pipeline and strong growth targets, company-wide emphasis on the integration into Sopra Banking Software. 2019 also brings Apak's 40th birthday and their fifth biennial global wholesale finance summit.
With a robust global pipeline and strong business objectives, 2019 promises to be a year of much international travel for James Powell and his team.