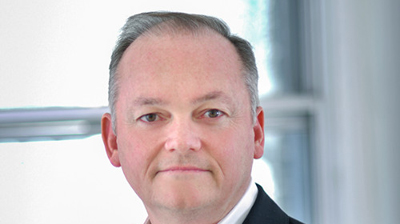 IDS, the global provider of asset finance software solutions, has been acquired by Thoma Bravo, a software-focused private equity investment firm.
Thoma Bravo takes over majority ownership from current investor SV Investment Partners.
The new partnership is intended to accelerate growth plans at the software provider, including expansion of cloud-based services and its other core products.
Thoma Bravo will partner with the existing IDS management team on strategic growth plans and product development.
IDS provides solutions which streamline the asset financing lifecycle for loan and leasing portfolios, including its flagship product InfoLease.
The solution is available as cloud-based software as a service (SaaS) under a pay-for-what-you-use consumption model that reflects the market's growing interest in servitization.
The new investors say its capabilities, coupled with a seasoned team of industry professionals, data migration specialists and technology leaders, offer unparalleled expertise in serving the global asset and equipment financing community.
David Hamilton, chief executive officer of IDS, said: "Thoma Bravo provides the resources and operational expertise needed to continue our cloud momentum, accelerate our product vision and support our ability to better serve a global customer base.
"Thoma Bravo has a proven track record of investing in building software companies like IDS to achieve exceptional results. We are excited about the opportunity to partner with the team at Thoma Bravo to bring new levels of innovation to our customers."
Thoma Bravo's acquisition of IDS is its latest in the finance sector and follows investments in Ellie Mae, the cloud-based platform provider for the mortgage finance industry, and consumer lending platform MeridianLink.
A.J. Rohde, a partner at Thoma Bravo, said: "We are major believers in the global asset finance market and the value that the IDS market-leading suite of products can bring to bank, OEM and specialty lending customers.
"Having known David Hamilton, the chief executive of IDS, for many years, we see a terrific partnership opportunity to work with David and his deep-domain leadership team to scale IDS in the coming years, both domestically and abroad."
Nicholas E. Somers, chairman of SV Investment Partners, said: "Having partnered with IDS since 2003 we are immensely proud of its achievements under our ownership and of the benefits enjoyed today by customers of the market-leading IDS solutions. We are delighted that IDS can now look forward to partnering with Thoma Bravo in the next stage of its development."
IDS is headquartered in Minneapolis, US and also has offices in the United Kingdom, Australia, Singapore and India.