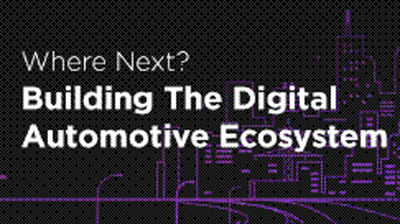 The automotive market is undergoing a major transformation, as the shift from private ownership of vehicles towards shared on-demand services gathers pace. Previously, the focus was on providing a single vehicle to a single user, now the trend is for providing services tailored to the consumer's needs at any particular point in time. That can mean one car with multiple owners, or making multiple cars available to a single user.
This changeover comes as the over-riding focus for OEMs is research into electric vehicles, with public and regulatory pressure growing for a move into alternatives to fossil fuels. Yet the push to provide and fund options such as car sharing cannot be ignored. Given these demands, and with constraints on budget, OEMs need to find ways to cost effectively test and develop new service-driven business models, and the infrastructure to deal with them.
The organizations that will lead in this process will be those that put the right technology in place to manage their in-house pilot projects for new offerings such as car sharing. They will leverage that technology to progressively extend and develop their captives' capabilities to deliver seamless customer-focused offerings that combine finance and services.
OTOZ, the mobility arm of market leader NETSOL, a specialist in supplying IT solutions to the global asset finance and leasing industry, has conducted research with a range of finance providers and manufacturers to pinpoint the key issues.
The results point to an evolutionary -- rather than a revolutionary -- move towards car sharing services. This presents significant challenges for OEMs and lenders, who need to find ways to bridge the switch from the traditional approach leasing of a personal car to a new world where short term rental, sharing and car subscription have a growing presence. The winners will be those who most effectively drive down cost and achieve scale. The findings are available now in a whitepaper, which investigates where companies are now, and the directions they will be taking in the future.
Where next? Building the Digital Automotive Ecosystem is available to download here: