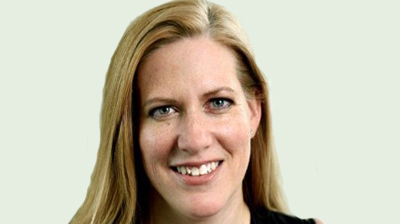 Remote identity verification has become a critical element in supporting finance company efforts to keep funds flowing during the Coronavirus crisis.
Among the companies seeing a massive increase in use of the technology is Hitachi Capital, which experienced a 400% increase in demand for remote identity verification in the first four weeks of lockdown.
Its use of the Nomidio remote identity verification service was originally designed to support the finance company's direct channel, but since the virus outbreak began in March, remote ID checks were rolled out for Hitachi Capital's much larger indirect business, where loans are arranged via brokers and other introducers.
As a partner in the UK government's Coronavirus Business Interruption Loan Scheme (CBILS), Hitachi Capital acted to ensure customers could apply for loans remotely and quickly.
Previously, legally verifying the identity of applicants was typically performed by experienced 'introducers', in-person, but this approach was impossible with the arrival of social distancing.
Jo Morris, head of marketing and insight for business finance at Hitachi Capital (UK), said: "When it became clear we would need to support UK businesses incredibly quickly, at scale, as a partner in the CBILS we knew we needed a digital way to validate applicant identity for the vast majority of our business, which is handled in-directly via partners. The decision was taken to roll-out Nomidio across the entire business in March and we did it in just 24 hours."
Since the introduction of the new service, Hitachi Capital's applicants only need an ID document, such as a passport, before they use their mobile phone to submit a 'selfie', with the process taking around a minute to legally verify the customer.
When an introducer submits a loan application, the Hitachi Capital team provides the applicant with a link to undertake the Nomidio identity verification process.
Morris added: "For our customers, being able to prove their identity from their own home, quickly and easily is important – particularly now. If we hadn't already worked closely with Nomidio to build this cloud service we would have been racing to try and find a solution.
"As things stand, we're able to deliver a consistent ID check that's comparable to, if not even more convenient and secure, than our face-to-face process used pre-coronavirus. We very much expect groups from all areas of our business to continue with Nomidio for ID checks even after the Coronavirus crisis has abated."
The roll-out of the service was particularly rapid because Nomidio is delivered 'as a service' and has no footprint within Hitachi Capital's own IT systems.
Philip Black, commercial director of Nomidio said: "We've actually worked with Hitachi Capital for 18 months as we designed, tested and iterated the Nomidio identity service, so we know it's robust, we know it meets security, privacy and compliance requirements."We're pleased to have played a small but important part in helping people across the UK to continue to access finance from Hitachi Capital, who are doing a great job at continuing to provide a vital service for the nation."