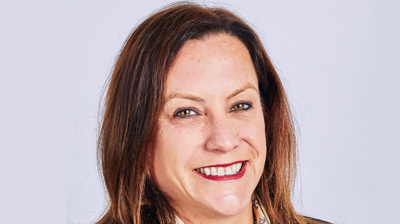 UK-based fintech cloud solutions provider Quotevine has developed a business process management package to help asset finance brokers respond to the heightened demand in the marketplace.
Although High Street banks were able to pump £2 billion into the economy in just 24 hours at the start of the crisis to support big business, it became clear to Quotevine that the volume of applications from SMEs could overwhelm their systems, leading to applications being declined in error or payments delayed.
As many SMEs have turned to alternative lenders such as asset finance brokers for help, an opening in the market appeared for a solution to provide the correct tools to work efficiently in the new environment whilst they manage risk.
Quotevine assembled a fully-scalable cloud-based software solution for brokers that would automate a great percentage of the processes behind the full lifecycle of a customer.
Rebecca Duckworth (pictured above), Chief Sales and Marketing Officer at Quotevine explained: "Our system operates relationships, opportunities and quotes, and allows the broker to manage online proposals, documents for quotes, pricing and calculations and allows them to manage an e-signature process. So, it takes care of the full lifecycle of a customer and when that customer becomes a live contract the broker has the ability to remarket them for renewals, do triggered emails and SMSs for customer service."
The solution is able to integrate with accounting systems such as Xero and QuickBooks, payment systems, and email marketing systems such as Mailchimp - and Adobe for e-sign. According to Duckworth, this creates a solution that's more of a package for the broker, with the full implementation able to be completed in just a few weeks.
Duckworth said: "Initially, the customer enters an application which goes to a salesperson who can either call the customer or create a quote and email them a proposal. If this is acceptable, the customer is emailed a signable document which, when returned, is passed to the lender for confirmation. Once approved, the broker can return it to the customer with another email and the software will arrange the commission calculation and send the customer the money."
The new asset finance broker package offers a new configuration of Quotevine's platform for intermediaries, funders and fleet leasing companies. Originally the company launched this for the auto leasing and finance market, before expanding to including fleet leasing, asset finance, consumer finance, invoice and discount finance, SME finance and supply chain finance.
Duckworth said she saw a "huge need" early in the pandemic for SME finance, which showed a clear market need for the platform.
Duckworth continued: "Earlier during the pandemic, we started seeing a huge need for SME finance. The government had released a package focused on enabling the big banks, based on the assumption that everybody had a bank account. However, while SMEs all have a bank account, they don't have a personal relationship with the banks. Most of them will generally look to something like a fintech that deals in the small business space, doing business on credit cards, or specialist lenders in the marketplace like asset finance.
"Furthermore, the majority of brokers in the asset finance market operate fairly simply, unless they're particularly large. Most of them operate manual processes and typically work with Excel Spreadsheets or desktop applications where they have to visit the office and so they're not able to process the amount of applications digitally, even if one of the lenders they work with have been approved for CBILS. The brokers can't handle the sheer volume of requests coming in and so that's where we thought we could help with systems to automate some of the processes for them."
Duckworth plans to combat a traditional reluctance among brokers to invest in technology by focusing on an easy and transparent package.
"Also, we've packaged it in a very easy and transparent pricing package. For example, if a broker has two or three users and is paying £499 a month for a whole system that automates the vast majority of a customer's lifecycle, if they manage to do one extra deal then the software pays for itself. Also, we've decided not to charge an implementation fee, so it's just a monthly fee to worry about. We really wanted to make this as simple as possible because this could well be the time for technology investments so that a company can be ready once the economy begins to recover."
Duckworth believes that brokers will embrace the technology long after the Coronavirus crisis has passed.
She added: "There's certainly a marketing angle around COVID and SMEs, but we believe that those brokers that have embraced technology during the lockdown will be the winners coming out of this. The idea is helping them get it now with an easy and affordable package so that when they come out of this, they're ready to go.
"This is a way for a broker to act now and set themselves up for the future, because the system is basically streamlining processes, creating operational efficiencies, helping brokers decrease their time-to-market and grow their revenue. This would be an appropriate investment regardless of the pandemic."
Prior to her work with Quotevine, Duckworth has occupied a number of senior positions in the banking and finance sector with companies such as Fiserv, Intuit and Digital Insight. For three years, she was national sales executive at Digital Insight, where she was responsible for driving relationships with US banks and credit unions. In 2007, Duckworth took the same role at financial software company Intuit.
Shortly before joining Quotevine, she was appointed the Vice President US Credit Union Sales, Digital Channels and Payments at Fiserv. In this role - which she held for two years before taking a similar role for the EMEA region – Duckworth was responsible for sales to the top 200 credit unions, which managed more than $1 billion in assets.
More information can be found through the following link: https://www.quotevine.com/quickstart-package