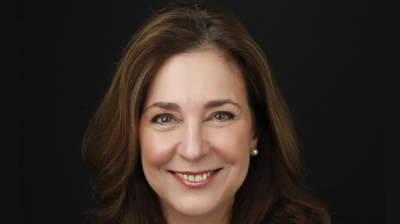 Circular economy and device-as-a-service solution provider BNP Paribas 3 Step IT, has announced its operational expansion into Germany.
The joint venture between 3stepIT and BNP Paribas Leasing Solutions has already expanded to France, Italy and the UK despite only being founded in 2019.
Aiming its service at mid-market, enterprise and public sector organisations, the company aims to simplify the acquisition, management and refresh of business technology in a sustainable way by deploying its software that manages the lifecycle of business technology including smartphones, laptops, desktops and servers to entire data centres and complex networks.
At the core of the service lies an asset management system that was built to provide IT managers with complete control of all IT devices on a company's network. The software aims to minimise IT security risks by providing real-time insights into the health of a device.
Carmen Ene, chief executive officer of 3 Step IT (pictured), said: "We are happy to bring our solution to corporate and public sector bodies across Europe. BNP Paribas 3 Step IT offer a sustainable approach to consuming technology and helps to make the circular economy a reality for many businesses that are actively looking to reduce their environmental footprint."
The company does this by operating five refurbishment centres across Europe where customers can send redundant devices to be refurbished. According to the company, it processed more than 500,000 devices in 2019 with 98% of end-of-lease devices given a second life.
Charlotte Dennery, chief executive officer of BNP Paribas Leasing Solutions, added: "Technology Lifecycle Management fulfils a need for many companies to manage their IT estate that is in line with their social responsibility charter.
Sustainability is increasingly becoming an important differentiator for customers, partners and investors. This joint venture meets the needs of our customers and contributes to the BNP Paribas Group's strategy of supporting circular economy initiatives."