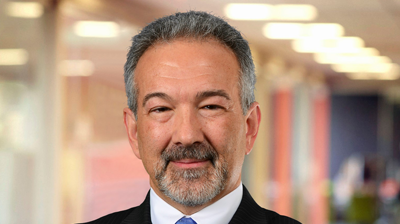 Equipment finance software specialist LTi Technology Solutions has deployed its ASPIRE platform with Peapack Capital to drive the finance provider's digital transformation.
Using the platform, Peapack Capital has shifted its business applications to the cloud to process transactions quickly, gain real-time insights, and improve operational agility.
The move will support ongoing growth at Peapack Capital, which has grown to approximately $700 million in net assets since it was founded in 2017.
Robert Cobleigh (pictured), president of Peapack Capital, said: "Peapack Capital sought an efficient, full lifecycle solution to support our business growth. It was also critical maintaining our service partner relationship with JDR Solutions. We found that solution in ASPIRE. The LTi team fully supported our vision. LTi, working together with JDR, helped Peapack Capital to 'go live' under a very aggressive timeline. We're very pleased with the outcome."
Peapack Capital, a subsidiary of Peapack-Gladstone Bank, provides loans and leases to companies of all sizes, specialising in large-scale transactions.
Bryan Hunt, senior vice-president and chief revenue officer of LTi Technology Solutions, said: "To compete at the leading edge of the financial sector, Peapack Capital needs real-time visibility across the entire organisation in order to respond rapidly to changing needs and demands.
"Bringing front-end and back-end systems together in ASPIRE in the LTiCloud will enhance Peapack Capital's business process, security and overall efficiency, and ultimately helping improve the customer experience."
LTi Technology Solutions is based on Omaha, US, and provides services throughout North America and the UK through its configurable ASPIRE cloud-based solution, which streamlines the lease and loan transaction lifecycle.