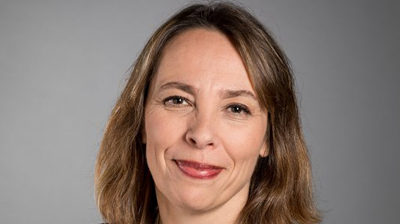 Groupe Renault has announced the launch of a new mobility services subsidiary, Mobilize, to provide customers with sustainable forms of mobility as it targets carbon neutrality and promotes the circular economy.
The venture aims to address changing sentiment towards sustainability and clean energy, and provide new ways of transporting people and goods by looking beyond the traditional use of cars.
Mobilize has stated it will leverage Renault's investment in mobility, energy and data-related solutions to reduce the cost of mobility, as consumers currently pay for their cars to sit idle for 90% of the time.
Clotilde Delbos (pictured above), chief executive officer at Mobilize, said: "We are very excited to embrace the disruption of the automotive world shifting from ownership to usage, whenever and wherever you need it. Beyond automotive, Mobilize will offer a wide array of innovative services in the mobility, energy and data fields. With a variety of partners, our goal is to maximise car usage with simplified, more sustainable, and accessible mobility journeys for people and goods, while reducing the environmental impact."
Easy access to financial services
Leveraging Renault's experience in electric vehicle (EV) design, Mobilize has formed a series of dedicated engineering and design teams to develop a range of purpose-designed vehicles to fit its needs including car sharing, ride-hailing, last mile delivery, and on-demand.
Furthermore, Groupe Renault's banking subsidiary RCI Bank & Services will provide Mobilize with financial solutions and services, ranging from subscription and leasing to pay-as-you-go. This way, vehicle ownership costs can become variable. With RCI Bank's backing, the mobility firm will be able to offer a full range of mobility solutions, with usage options ranging from just minutes to several years, supported by Renault's 6,000 strong pan-European dealer network.
With further access to the Renault Software Factory, Mobilize also plans to develop algorithms and data processing software to allow better prediction of user demand so it can optimise vehicle allocation. This could increase the rate of car use for shared fleets by at least 20%.
Enhancing e-mobility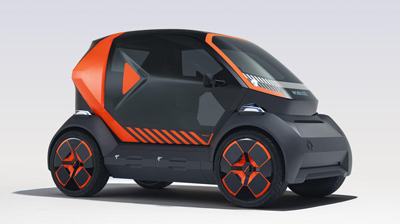 Renault has also announced that it is invested in developing an energy ecosystem that includes smart charging solutions and advanced energy storage solutions to help drive the energy transition. Mobilize plans to leverage this in its quest to perfect battery lifetime value management.
In addition to this, the mobility firm will offer a range of solutions to support electric vehicle uptake, including the development of a charging pass for customers to use public charging points and pay with a single payment solution.
Circular economy in mind
Renault has also developed a new compact electric vehicle for Mobilize to use, named the EZ-1 Prototype (pictured above). It is designed for two people with shared use in mind, meaning that drivers only pay for what they use in terms of drive-time or mileage.
The vehicle has an innovative battery exchange system as an alternative to traditional battery charging, so it can be used non-stop without having to be out of service while plugged in.
It also promotes the circular economy, as EZ-1 is made with 50% recycled materials and will be 95% recyclable at the end of its lifecycle thanks to facilities at the firm's Flins Re-Factory. Once a vehicle is no longer fit for use, it will be sent to the maintenance and recycling services at the Re-Factory where the batteries can be prepared for reuse as stationary energy source.