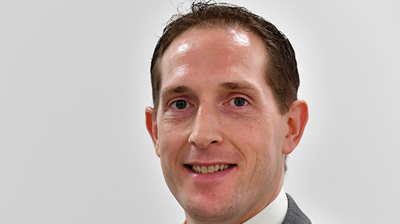 Mobility services provider Arval UK has teamed up with one of the world's largest online car sales companies to offer personal leasing to consumers.
The leasing company is working with YesAuto, the European arm of Autohome, which is the biggest online car sales portal in China, where it has an 80% market share and 750 million page views every day.
YesAuto launched in the UK last year as part of its pan-European expansion and it now offers more than 150,000 cars from dealers through its website and smartphone app. Customers can order used cars or specify new cars using a built-in configurator.
Under the deal, YesAuto will have access to thousands of personal leasing deals for new cars available from Arval UK.
The launch reflects growing demand for personal contract hire among consumers in the past few years and adapts to growing use of online car sales channels.
Paul Hyne (pictured), commercial director of Arval UK, said: "This enables us to take our lease deals direct to a wide range of consumers through YesAuto's online platform and app, which during the global pandemic we are facing is the new normal for leasing or buying a car today."
Arval UK funds a fleet of more than 175,000 vehicles in the UK and is part of the Arval Group, which leases 1.4 million vehicles in 30 countries globally.
A recent market outlook report from the British Vehicle Rental and Leasing Association said the pandemic has led to a rapid increase in demand for personal transport, as buyers look for an alternative to public transport until the risk of virus transmission is reduced. While data suggests the immediate focus is on used vehicles, the trend could also lead to growth in personal leasing of new cars.
Most leasing companies share the view that business contract hire will see a decline for the next year with ongoing falls in each quarter, while personal contract hire continues to grow, albeit at a slower pace than past years.
Consumer demand is being driven by two key trends. Firstly, drivers who have moved out of company car schemes are using their cash allowance to finance a new car; secondly, consumers are showing increasing interest in leasing as a low-cost form of new car ownership.