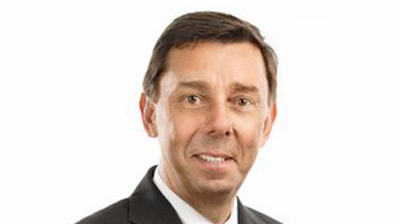 Arval Group, once of the world's biggest vehicle leasing and mobility solutions providers, has announced the launch of a new set of mobility services across Europe for its corporate clients in need of alternative mobility solutions for their employees.
The new offering consists of three new solutions:
The Arval Mobility Hub, which gathers the shared mobility options currently available at Arval corporate clients' premises to make them easily accessible to all employees. With the aim of simplifying employee's daily journeys, it enables them to select the sustainable mobility option they need, whether that's car-sharing, bike-sharing, or micro-mobility sharing;
The Arval Mobility App makes a clients' mobility policy easily accessible for its employees by collating different mobility options in one app. In turn, employees can manage all aspects of the solutions they wish to use including the planning, booking, and paying on-demand;
Arval Mobility Consulting, is an integrated consulting solution designed to support Arval Consulting's clients in setting up and putting in place their new mobility policies. Derived from the Arval SMaRT approach launched in 2018, it consists of three stages:

Setting customer objectives and ambitions regarding the transition to sustainable mobility;
Understanding their current mobility practices;
Recommending and implementing the appropriate solutions adapted to each employee profile.
The Arval Mobility Hub is set to launch in France in the near future, with the company forecasting a rapid roll out across the rest of Europe.
In contrast, the Arval Mobility App has already seen a successful launch in the Netherlands and has since expanded into the French and German markets, with Arval anticipating a similar growth across the rest of Europe.
Arval Mobility Consulting is the largest of the three new solutions, already available in 11 countries in Europe.
Driving down costs
According to the latest edition of the Arval Mobility Observatory, 74% of companies in Europe have already implemented or plan to implement at least one alternative mobility solution for their employees within the next three years.
Additional results showed that the aim for these companies was to reduce their ecological footprint, increase attractiveness as an employer, and reduce operating costs.
Alain van Groenendael (pictured above), chairman & chief executive officer at Arval, explained: "Companies know that their future in terms of employees' mobility lies in being able to offer to all of them – and not only to those eligible for company cars – a set of mobility options for their professional and personal use.
"At Arval, one of our missions is to make this future a reality. We offer a complete range of mobility services integrated in one single app, along with the public transport options available locally. To go even further, and with the support of Arval Mobility Consulting, we will offer our clients end-to-end support to implement their new multifaceted mobility policy."
Arval is supported by BNP Paribas Cash Management and Axepta BNP Paribas Solutions for the payment component of its mobility services.
Founded in 1989, Arval is fully owned by BNP Paribas, sitting within its retail banking and services division within the Group. Specializing in full-service vehicle leasing and new mobility solutions, Arval had leased some 1.4 million vehicles at 30 June 2020. The company's clients range from large international corporates to smaller companies and individual retail clients.