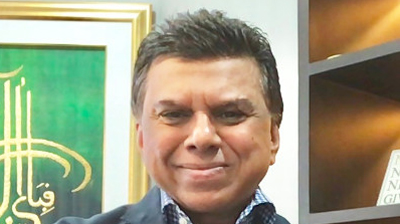 In 2021, asset finance companies will help to rebuild the global economy by kick-starting post-pandemic growth.
The essential innovations of the past year have put digital at the heart of their operations and enabled companies to respond to the unprecedented demand they have faced.
However, while digitalisation is transforming the speed at which some customers can be supported, the resource freed up by greater efficiency is allowing companies to provide a more personalised, supportive approach to those who need it.
Travelling at the speed of right
This multi-tiered approach means that companies can deliver services that 'travel at the speed of right' by developing them for individual customers' needs.
Customers who require rapid service and also self-service capability can access the latest digital solutions with minimal human interaction.
Alternatively, if a customer needs more personalised service, finance companies have the resources to adopt an approach where technology is used where it is beneficial, but human interaction is prioritised.
Between these two extremes lies a wealth of subtle layers that can be implemented to meet individual customer needs, from the digitally savvy to the digitally excluded.
It is also important that these definitions are flexible, with customers able to move between layers according to their changing needs; while 62% of customers are willing to have machines and artificial intelligence play a role in customer service, in crisis moments they are likely to reach out to a human for help and advice.
Digitalisation will enable companies to rapidly allocate resource, ranging from self-service models to human touchpoints, based on a customer's need at a particular point.
This rapid deployment of resources based on a well-developed sense of customer empathy is vital in fast-moving markets, such as mobility, where clients are making a high number of time-sensitive decisions about their travel requirements.
Transforming personal mobility
NETSOL services such as Otoz are transforming personal mobility by integrating state-of-the-art technologies including blockchain, Internet of Things and artificial intelligence to deliver a seamless travel experience in areas ranging from fleet to peer-to-peer car sharing, all delivered through a single platform carefully designed to enhance the user experience to make the most of the benefits of digitalisation.
Otoz aims to maximize the lifetime value of an auto asset by harnessing the collective power of the shared economy.
It creates a 'Digital Passport' for every car registered on the platform, allowing for complete history tracking as well as ensuring transparency and trust during financial transactions.
The platform will incorporate various components of machine learning, telematics and data analytics to drive insights around customer driving behaviour as well as asset utilisation.
Using a Software-as-a-Service (SaaS) based solution, Otoz customers will be able to experiment and perfect their mobility services model using a scalable and agile architecture that can be adapted according to customer requirements.
Naeem Ghauri, president of NETSOL Technologies and chief executive officer of Otoz, said: "Personal mobility is undergoing a paradigm shift towards a change in ownership models, and consumers are demanding more pricing transparency, flexible ownership and an ever-growing list of digital services.
"We are actively developing a number of new products under Otoz and we are especially interested in fully enabling our clients to launch more flexible auto ownership plans as well as car sharing and fractional leasing alternatives. Otoz will allow our clients to stay ahead of the technology curve, ensuring greater customer retention levels and enabling growth in markets that are being disrupted by emerging trends."
The potential for future developments of SaaS solutions can be seen in other industries, such as Apple's growing focus on bundled services.
Currently, about 55% of Apple's revenue is offered with a subscription option, with potential to move to a 360-degree bundle of hardware, software and services, which reflects a clear trend towards consumers preferring this method to purchasing, according to Loup Ventures.
As asset finance companies respond to changing customer needs, a similar willingness to embrace change will be required, particularly with Accenture research showing three quarters of C-suite executives believing that if they don't scale artificial intelligence in the next five years, they risk going out of business entirely.
The key first step will be to develop the insights needed that will provide a clear picture of how their businesses need to change to help drive future strategy.
* This article first appeared in Delivering Growth Through Digital Partnerships, a NETSOL whitepaper, which can be downloaded using the form below.