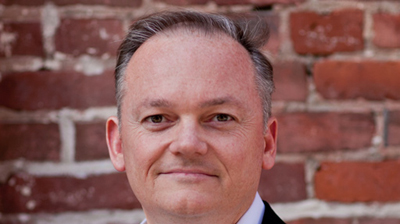 As a result of the ongoing technological transformation of the finance sector, thousands of fintech companies have sprung to life highlighting the comprehensive integration of technology in finance management.
Furthermore, the establishment of fintech has also spelled the creation of many new services to replace legacy systems and replenished the structure of long-standing financial institutions, giving them a more simplified configuration.
In an effort to locate the top fintech solution providers from across the globe, business insight provider Enterprise Viewpoint established the Top 20 FinTech Solution Providers 2021 ranking.
Each applicant undergoes a rigorous evaluation process including more than 300 global fintech software technology firms and is based upon each company's market position, sales momentum and product innovation. Most recently, asset finance software provider, IDS, was selected as a winner, joining other notable fintech leaders such as Stripe, Fiserv and OpenFin.
According to David Hamilton (pictured above), chief executive officer at IDS, the company was selected due to its IDScloud platform. IDScloud offers the full capability of IDS Rapport for origination and IDS InfoLease for portfolio management, along with integrations to an ecosystem of third-party services including credit bureaus, e-signature, CRM, sales tax, insurance and payments.
Hamilton said: "IDS is honored to be recognized as a top fintech provider. This award adds validation to the significant effort by the IDS team to deliver value to our customer through best-in-class solutions. Ultimately it is our customers who give us the greatest award with their trust and continued business. We appreciate the recognition of our customer-centric focus and the market acknowledgment of our success."
This recognition comes after a record year in which the company had 20 go-lives on its solutions with over $35 billion in committed net asset value added to the IDScloud platform.
As a highly configurable platform, IDScloud supports a full range of asset classes, deal sizes and deal types. Furthermore, users of the system only pay for what they use, enabling the solution to scale as their business grows and requirements change.
The other winners of the FinTech Solution Providers 2021 ranking include:
| Company Name | Company Description |
| --- | --- |
| Axio AG | An API-based platform for investment advisory, portfolio risk management, portfolio monitoring and analysis etc. |
| Avaloq | A fully integrated banking software that tables a standardized business-process-as-a-service (BPaaS) or software-as-a-service (SaaS). |
| | Backbase facilitates the shift to digital, aiming to integrate speed and flexibility into customers' operations and creating a refined experience for the customer. |
| | Bigtincan is reinventing the interactional element between an organization and its customers. |
| | Finastra builds and deploys innovative technology on their open Fusion software architecture and cloud ecosystem. |
| | Fiserv provides a range of solutions that ease the payments, inventory management, payroll and online payments processes. |
| Insightsoftware | Insightsoftware helps to break down the heaps of data that many companies have at their disposal these days. |
| | A loan marketplace designed for small businesses. The platform assesses a business' needs to find a loan product that is best for them. |
| | More than 5.2 million people use Monzo to spend and manage their money. Businesses also use the company's services to integrate accounting tools and manage invoicing and digital receipts from the business bank account. |
| | NeoXam provides data management and transaction software solutions, processing $14 trillion worth of assets every day from over 10,000 users. |
| | Openfin is used to build desktop applications and custom end-user workspaces that drive productivity. |
| | Profile Software provides international solutions for the banking and investment management sectors. |
| | PSP Lab provides payment processing solutions to fintech entrepreneurs. The company's services range includes payment initiation, remittance, card acquisition, and e-money issuing. |
| | A comprehensive communications platform that eases the process of securely exchanging important information. |
| | StarCompliance provides scalable financial compliance software to reduce risk, gain efficiencies and drive employee adoption. |
| | The company's software and APIs enable businesses to accept payments, send payouts and manage their business online. |
| | Total Expert built one of the first experience-driven platforms that are now the benchmark for modern business organizations. |
| | TrueNorth has overseen more than 100 digital transformations with 40 complete product revamps. |
| | Zest AI technology helps businesses make informed decisions, leading to better revenue, mitigated risk, and automatic compliance. |