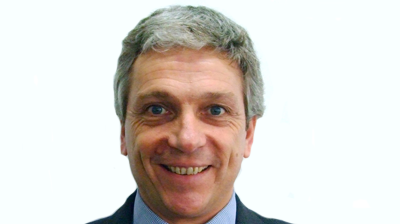 A new briefing paper from the International Asset Finance Network's European equipment finance community takes a look at the strategic issues the sector needs to address as the focus pivots from asset ownership towards a service-based approach.
Their discussions have been distilled into a paper, called 'Serving up Servitization: identifying and delivering the benefits from a pay-per-use model', which sets out the considerations the asset finance sector needs to weigh up in order to turn servitization from a buzzword with potential to a working solution that delivers efficient services to end users and commercially viable products for lenders.
Servitization, or the move to offer companies a package of services to draw on to achieve a specific outcome, rather than selling ownership of a particular asset, is well understood in theory but is proving challenging to implement in practice. The European equipment finance community brought together representatives from household name manufacturers and lenders to identify the key concerns and debate how best to respond.
The paper argues that while there is unlikely to be a 'one size solution fits all', there are certain issues which everyone in the equipment finance ecosystem needs to consider. They include revenue recognition, risk, pricing, training, and data delivery.
Both manufacturers and lenders acknowledge that the move to servitization is inevitable, and the paper includes case studies from pioneers within the printing, IT, and healthcare industries.
However, factors which have yet to be developed fully include a new approach to assessing and managing risk, the ability to collaborate across the equipment finance ecosystem, and the development of enhanced pricing and training processes.
John Rees, head of the European equipment finance community, said: "This document provides an outline of the issues raised, and includes case studies from industry sectors which have started to look at delivery as-a-service options that work for customers and also deliver for manufactures and lenders. It is not intended as a 'how to' manual, but rather aims to set out some of the points that the equipment finance sector needs to consider as it readies itself for a significant change of direction."
Download Serving up Servitization using the form below.