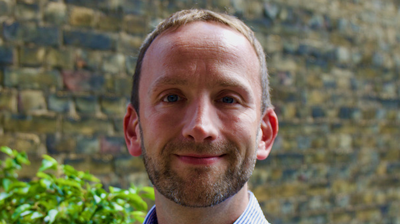 FXE Technologies has launched SmartFinanceHub, a digital tool designed to connect brokers and funders and provide tools and links to Open Banking. The SME specialist said the aim was to offer support as firms feel the pressure to "future proof" their operations and to address growing regulatory pressures.
Ben Sher, chief commercial officer at FXE Technologies (pictured above), said: "Commercial finance brokers play a pivotal role in our SME economy, providing end customers with advice and navigation of the complex finance options available in the market. SmartFinanceHub helps brokers in further facilitating this role by creating digital capability, allowing our sector to leapfrog into a digital future without disrupting what is core to the brokers: investing in personal relationships and providing clients with advice."
The digital platform provides a single point of access to connect commercial finance funders and brokers, giving brokers unified access to their funding panel and putting tools like Open Banking at their fingertips. FXE Technologies said the aim was to get more deals funded and reduce the administration overhead by generating high quality, compliant proposals with secure submission and real-time validation of funder appetite.
Jeff Rimmer, director of Finance For Business UK, stated: "SmartFinanceHub is helping us write more business without increasing our headcount - the technology is simply speeding up the whole process. For new staff not familiar with our panel of funders, the proposal system allows them to see which funders are interested in the deal and makes it easy to submit a high quality proposal."
From the brokers' perspective, the adoption does not only improve efficiency but also addresses key challenges that the sector is facing. Tom Perkins, director of Charles and Dean, commented: "The whole regulatory framework and governance of our market is under the microscope. As brokers we have an obligation to show an unbiased view on products and allow clients to make informed choices based on decisions that we have made in the background to determine which products and lenders are presented to that customer. Using technology to drive good practices and better engagement with customers doesn't take anything away from the broker, it enhances the broker value proposition."
While the commercial finance market may have been slow to adopt digital technology, the changes and pressures created by the Covid-19 pandemic have accelerated the trend to look for more secure and robust methods of working.
Mike Randall, CEO of Simply, observed: "We now have over 60% engagement on open banking which helps save money on fraud, it speeds things up, it's better for the customer, it's safer. The pandemic has actually helped the process step up and get there quicker."
Perkins pointed out that digital adoption will not replace human contact, but is clear about the benefits, saying: "Relationships drive our business. This will not change. Digital tools just allow us to focus on relationships while minimising our effort in demonstrating compliant processes and dealing with documentation."
"A third of funders is innovating and others are still very much in the dark ages. Innovative funders have really embraced technology and make is easy to present deals. If we can get the lenders all up to a level playing field - that would be my wish."