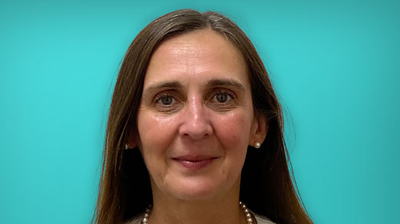 Auto-tech software development house Digital INNK has secured high levels of investment interest for ViSN, its innovative technology platform for fleet in-life vehicle services, with its Series A funding round overfunding in a matter of days. The digital disrupter's new shareholders are a composite of European and US investors comprising Family Offices and HNWs, many coming with strategically relevant relationships and sector experience.
The company, which has spent more than four years developing ViSN, said the new funds will accelerate commercialisation of its ground-breaking platform in the UK and abroad.
Angela Montacute, CEO of Digital INNK, said: "I am grateful to everyone involved in the closing of our Series A round. While we have big ambitions that we are beginning to realise already, our mission is to innovate technologies that become the global standard in fleet in-life vehicle services management software, and we cannot do this without support from the capital market, so I would also like to thank the new shareholders for joining us on our journey."
Ashish Devi-King, director and founder of auto-tech and data specialist investment banking firm, Ridgeback Partners, that lead the Series A round, said Digital INNK had enjoyed one of the fastest fundraises he had been involved with.
"Working with Angela and her team, we created an equity story that centred on the uniqueness of the tech stack, the calibre of the management team, the vast global potential of both the fleet and the data strategies, as well as the blue-chip profile of the rapidly expanding customer base. The strength of the ViSN value proposition was so well received that we enjoyed significant investor appetite in pre-marketing alone," he said.
Complexity challenge
Digital INNK says its proprietary SaaS platform, ViSN, seamlessly connects all fleet in-life vehicle services stakeholders, a requirement which has been long recognised as critical, but which the company says has been lacking up till now because of the significant technical challenges involved.
ViSN provides a fleet in-life vehicle services technology ecosystem whereby all fleet stakeholders, including the fleet owner/ operator, the driver of the fleet vehicle and the network undertaking the vehicle's maintenance/ repair, are connected on a single platform that shows different, yet consistent, relevant content for each of them, be it the view of a single vehicle or the entire fleet.
ViSN addresses any fleet car-servicing event (repair, new tyres, scheduled maintenance, invoicing, works authorisation etc). By simplifying the entire repair experience for all fleet stakeholders, ViSN as a cost-efficient solution is also able to drive impactful improvements to customers' bottom lines.
The "one solution, three views, driver app, customer portal and supplier portal" were launched at the beginning of 2021, providing a seamless service, maintenance and repair, tyres, and MOT solution, with integrated booking, in App chat, document and photo storage and integrated billing features. This was followed by advanced notifications modules including service and MOT reminders, mileage capture, and vehicle health checks, all of which are easily scheduled and fully automated.
Digital INNK reports it is currently preparing it Q1 releases which will include enriched dashboards and statistics as well as a comprehensive compliance module, featuring driver license checking, fit to drive declarations, and the ability to link, schedule and book-in work arising from vehicle health checks