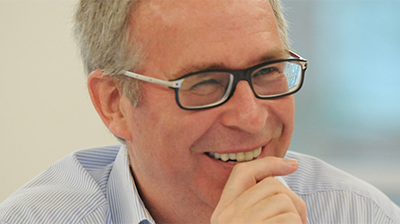 Franchised dealers must offer customers a seamless used car buying experience by better embracing omnichannel and ensuring their sales teams are "omnichannel fit" to futureproof their business. That is the view of Steve Young of research and consulting specialists ICDP, writing in Cox Automotive's quarterly insight, AutoFocus.
He says mastering omnichannel – a customer-centric approach that integrates all routes to a retailer, including in-store, mobile and online – is essential if franchised retailers wish to avoid losing used vehicle customers. He also cites the importance of embracing a connected on and offline approach to stock sourcing.
The majority of consumers – more than 80% – want to combine online steps in the buying journey with steps taken at a physical retail outlet. However, not all buyers share the same view as to which stages, they favour for online and which for face-to-face, so flexibility is paramount.
Philip Nothard, Insight & Strategy Director at Cox Automotive, comments: "Car buying has changed radically from the days when it was almost a completely physical process. In the digital age, dealers are having to keep pace with technology and changing consumer habits, meaning their business practices must reflect what people want from the retail journey."
According to Steve, a quality website is just one element a dealer needs to offer. The customer also needs to have the tools that allow them to carry out almost every part of their buying journey at home, including continuing from steps that they may have already completed online or in-store.
He comments: "That could involve a personalised section of the website where they can save their progress and access it at any time or, indeed, authorise someone else in a contact centre or dealership to access it on their behalf. There are technology providers who offer these types of platforms, so it needn't be difficult to implement."
He also insisted that omnichannel applies as much to selling as it does to buying for consumers. With the popularity of specialist online used car buying platforms, retailers must now be active in the online space to identify and buy stock, as they can no longer simply rely on trade-ins as a stock source.
Steve said: "On a small scale, that is the job for the dealership's used car buyer. But at scale, it involves a specialist team using data tools that 'scrape' the data from used car e-commerce sites and flag any that meet pre-determined criteria. The aim for many is to get that car back off sale as quickly as possible, potentially within hours of it first being listed.
"When done correctly, the experience of high performers in the used car business is that stock bought directly from private owners is the most profitable of all sources."
Steve believes the development of centrally managed dealer groups is another reason why an omnichannel approach to used car sales is now essential.
He adds: "Stock cannot be 'owned' at the dealership level in a group but must be on offer anywhere and, in some cases, may be held centrally or regionally to avoid wasteful logistics costs.
"But there are challenges to this approach, such as minimising the risk of two customers in two channels focusing on the same car simultaneously. This situation could obviously lead to disappointment for one customer. However, implementing short reservation periods and "more stock like this" prompts on your website can help to avoid this."
Philip Nothard thinks personalising the customer experience, combining online and offline channels and other elements associated with the omnichannel approach will eventually become a dealer world norm.
He said: "Ultimately, the same rules apply that have always done in retail, just in a different setting. Retailers should see increased sales, lower costs, and better customer satisfaction by offering a seamless journey and the best customer experience, regardless of channel."