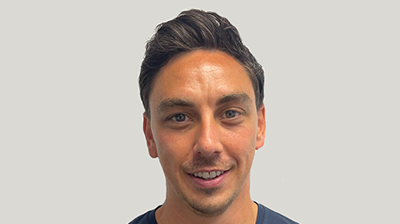 Independent financial solutions provider, Spark Finance have announced the launch of their AI-generated credit papers, a huge development in SME lending.
The first business to use Artificial Intelligence to produce fully written credit papers, Spark Finance - who have recently merged with JD Capital Finance - have developed artificial intelligence to draw insights from their extensive data (drawn from financial and non-financial sources), infused with their expert lending knowledge, and accounting expertise to create a succinct but thorough analysis of a business.
As well as the financials, Spark Finance's bots can analyse a company's customer base, supply chain, directors' histories and much more.
This innovation is reshaping the landscape of credit assessment by streamlining and enhancing the entire process. Spark Finance's AI technology delves into extensive company data derived from sources such as company websites, financial statements, and other public sources. It ingeniously weaves this data into coherent and insightful narratives and in turn, produces a comprehensive credit paper in a matter of seconds.
Notably, feedback from industry experts and lenders has highlighted one aspect. The capability of the AI in conducting comprehensive reviews of company directors. By identifying both current and historical directorships through an intricate fuzzy logic matching process, Spark Finance can provide insights that were once heavily time-consuming and manual to compile.
Jamie Davies, Director at Spark Finance said, "We strongly believe that the SME lending space should embrace tech. AI Credit Paper generation has the potential to redefine the standards of credit assessment and decision-making, entirely streamlining an admin heavy process."
Spark Finance's mission is to boost funding for SMEs by making the borrowing process more accessible, less confusing and completely transparent. They believe that technology can empower these changes by speeding up manual processes, ultimately delivering more money at a lower cost to UK businesses.
Spark Finance, who have been shortlisted for the NACFB Digital Broker of the Year 2023, feel that the sector has under-invested in technology, particularly where borrowings are less than £1-2m, with a focus on 'flashy' front-end functionality - instead of creating meaningful process change (the only thing that can really deliver systemic improvement in SME lending).
A short demo showcasing Spark Finance's AI innovation is accessible at: https://www.linkedin.com/feed/update/urn:li:activity:7094633342989402112 or you can request to join the waiting list at: https://pmr4ham92jo.typeform.com/to/ZlXoFzXw