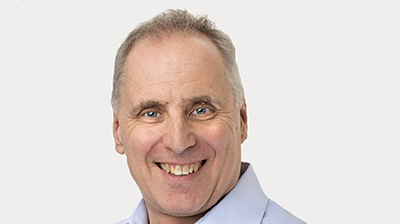 Licence checking and risk management business, Licence Check, has become a carbon negative company ahead of time thanks to a series of carbon-cutting measures including home working, online meetings, car sharing and using public transport.
Working with carbon consultants, Auditel, over the last 18 months, the Derby-based business, part of the Compliance Division of the Ebbon Group, created a carbon reduction plan with the target of becoming carbon neutral in its operations by the end of 2023.
But, thanks to the widespread adoption across the business of a raft of carbon-cutting measures, the company has exceeded its target ahead of time, reducing its carbon emissions by 57% overall. To offset the emissions not yet eliminated, it also purchased carbon credits equivalent to 130% of its footprint, effectively achieving carbon negative status.
The most significant change was to support employees in working from home as commuting represented 20% of its total carbon emissions, the largest single source. In addition, meetings were arranged online instead of face to face, and more than 90% of sales meetings conducted in 2023 to date have been conducted online or over the phone.
Where the company had unavoidable emissions from its office locations, for example, it purchased 40 carbon credits on the Gold Standard Marketplace, equivalent to 40 tonnes of CO2, investing in the scheme to provide cleaner, safer drinking water in Cambodia, thereby improving health and protecting the environment.
Managing director, Keith Allen (pictured), said: "This is a great achievement several months ahead of the deadline that we had set ourselves. It has been a united effort across the business to reduce our carbon emissions by 57% in just 18 months."
Licence Check has also taken steps to develop its DAVIS (Driver and Vehicle Information Solution) platform to help its clients reduce their own carbon footprints.
For example, the fleet management solution, DAVIS Fleet, enables fleet managers to measure the current CO2 emissions of their vehicles, with the ability to set targets to reduce emissions helping to improve their company's carbon footprint.
A dedicated dashboard for measuring CO2 is available, which helps businesses take crucial steps to achieving net zero status.
"DAVIS Fleet highlights the impact of carbon emissions and makes positive change more accessible for companies who may not yet have begun to address reducing the carbon footprint of their fleet," said Keith Allen.
Meanwhile, the DAVIS grey fleet solution offers the capability of automatically accepting or rejecting vehicles based on age, engine size and/or emissions, thus enabling fleet managers to gain tighter control of their grey fleet's carbon emissions.
And DAVIS Coaching, the new training and development solution, has content on eco-driving and electric vehicles to support the education of company drivers, highlighting Licence Check's commitment to reducing the environmental impact of corporate fleets.
"We are a firm believer in setting a target for Net Zero as early as possible and have within our suite of solutions, tools to help our customers take the same steps," added Keith Allen.