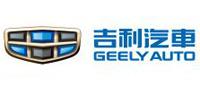 NetSol Technologies has revealed that BNPP-Geely, a joint venture between Geely Automobile Holdings Limited and BNP Paribas Personal Finance, has chosen NetSol's NFS Wholesale Finance System (WFS) to provide its auto dealers with a software platform to manage their operations and financing activities.
Najeeb Ghauri, CEO of NetSol said: "We are pleased to partner with BNPP-Geely to support their growth objectives, and thank them for their trust in our solution.
"Our NFS platform is the benchmark solution for China's growing asset finance and leasing industry providing clients with a harmonized solution catering to Chinese legal, regulatory and business requirements.
"In the past six months alone, three auto finance captives operating in China have gone live with our system, further extending our leadership position in the country," added Ghauri.
Leasing in China could grow at an annual rate of 25% over the next five years, potentially creating significant growth opportunities for OEMs' captive finance arms, according to a December China automotive report by global accounting firm PricewaterhouseCoopers.
"We are increasingly optimistic about our business prospects in China," added Ghauri. "Underlying our market opportunity are two key trends: the relaxing of auto financing licenses through the China Banking Regulatory Commission, providing new implementation opportunities; and the changing consumer dynamic of more consumers leasing or financing autos, leading to increased utilization of our software."
Geely Auto (Zhejiang Geely Holding Group Company Limited) is one of China's largest independent auto companies, and parent company of Volvo Car Corporation in Sweden and the London Taxi Company in Britain.
NetSol Technologies' WFS automates and manages the floor plan/bailment activities of dealerships through a finance company. The design of the system is based on a "one asset/one loan" concept to facilitate asset tracking and costing. Key features include credit limit, loan payment, billing and settlement, stock auditing, online dealer and auditor access as well as pay-off functions.