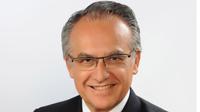 The European Automobile Manufacturers' Association (ACEA) is calling for a fresh electric vehicle strategy from the EU after new data revealed that uptake of EVs is greatest in wealthy countries which use extensive grants and incentives.
ACEA's reseacrh shows that the market share of electric vehicles only rises above 1% in Western European countries with a GDP per capita of more than €30,000.
By contrast, almost half of all EU member states have an electric vehicle market share of 0.5% or lower.
In countries with a GDP of below €17,000, the market share remains close to zero – including the new EU member states in Central and Eastern Europe, as well as Greece, suggesting affordability is clearly a major barrier.
Based on these new findings, ACEA is calling for a new approach to the electrification of Europe's car fleet.
ACEA secretary general Erik Jonnaert said: "Our data demonstrates that, even though it is growing, the European market for electrically-chargeable vehicles (ECV) remains extremely patchy, which makes it difficult to envisage anything like an EU-wide mandate or crediting system.
"Many people take the Norwegian market as a benchmark. But just like its €64,000 GDP, more than twice the EU average, Norway's ECV share of 29% is an exception in Europe. Nobody looks at Greece for instance, where only 32 ECVs were sold last year.
"This should be a wake-up call for policy makers. Future decarbonisation measures should be inclusive, rather than assuming that all countries are in the same position as a handful of advanced ECV markets."
The figures also show that customer incentives for purchasing ECVs, and especially the monetary value of grants, differ greatly across Europe.
The market share of ECVs is only significant in countries which offer extensive incentives. Five EU member states do not offer any incentives at all.
Jonnaert said: "Even though all manufacturers are expanding their portfolios of electric vehicles, we unfortunately see that market penetration of these vehicles is still very low and very fragmented across the EU.
"Consumers looking for an alternative to diesel now often opt for petrol vehicles or hybrid ones, but aren't yet making the switch to electrically-chargeable cars on a large scale.
"In other words, the final product alone – no matter how good it is – is not sufficient to create demand."
He said that as well as harmonised and coherent consumer incentives to stimulate sales, the European automotive industry needed more investments in recharging and refuelling infrastructure in all EU member states, to encourage consumers throughout the EU to "really embrace alternatively-powered vehicles".
In 2016, the European Commission published its strategy for low-emission mobility, which included a plan to accelerate the transition towards low- and zero-emission vehicles.