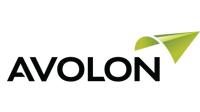 Avolon, the international aircraft leasing company, has issued a business update for Q3 2017 that reveals strong growth.
The update shows its owned, managed and committed fleet at the end of the quarter was 915 aircraft.
The owned and managed fleet is 567 aircraft, with total orders and commitments for 348 new technology aircraft, making it the world's third largest aircraft leasing business.
At the start of the year, Avolon acquired the aircraft leasing business of CIT Group, doubling its size.
At the time, executives at the expanded company said it was well capitalised to pursue further growth and during the third quarter it also acquired the remaining minority interest shareholding in Hong Kong Aviation Capital Limited (HKAC) and now owns 100% of the business.
In the past three months, it delivered 10 aircraft and sold 11, including 9 managed planes, and completed 22 lease transactions, covering new aircraft leases, second leases and lease extensions.
Overall, this means its fleet size has soared by 112% in Q3 2017, compared to the same period last year, if a deal for 75 aircraft at the Paris Air Show is included.
The average owned fleet is aged 5.1 years, with the average remaining lease term standing at 6.7 years at the end of the quarter.
Avolon's total customer base covers 151 airlines in 65 countries and it reported strong progress on new orders, with no aircraft from the orderbook available for lease until Q1 2019.
The integration of CIT has been completed, the business reported, with all data migrated to independent Avolon operating systems and full integration of people, processes and a risk framework for the combined business.
For the year to date, Avolon has raised $14 billion of total capital, covering both new equity and new debt.
Headquartered in Ireland, with offices in the United States, Dubai, Singapore, Hong Kong and Shanghai, Avolon provides aircraft leasing and lease management services.
It is a wholly-owned, indirect subsidiary of Bohai Capital Holding Co, a Chinese public company listed on the Shenzhen Stock Exchange.