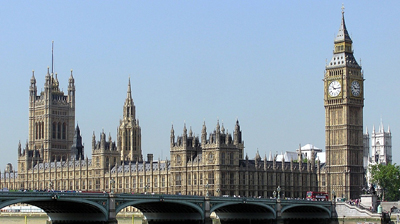 Leading asset finance companies have pledged their support for a new SME Finance Charter launched in a collaboration between the industry, business organisations and the government.
The high-level commitments in the charter have been signed off by the Business Finance Council and reflect areas identified as being significant in ensuring that the SME finance market works effectively, particularly throughout Brexit.
Lenders have signed up to five broad aims, which they have each personalised with an explanation of how they will meet their commitments.
The aims are:
1. We're open for business and ready to lend.
2. We'll help you prepare for Brexit and beyond.
3. We'll support your application and signpost other options if needed.
4. We'll treat you fairly at all times.
5. We'll work with the government-owned British Business Bank to support SMEs.
Lenders that have signed up to the charter include a number of 2019 International Asset Finance Network Award winners. The signatories are:
Aldermore – IAFN European SME Finance Provider of the Year 2019
Bank of Ireland
Bank of Scotland
Barclays
Bibby Financial Services
Close Brothers – IAFN European Bank Lessor of the Year 2019
CYBG
Funding Circle
HSBC
Lloyds Bank
NatWest
RBS
Santander UK
Secure Trust Bank
Simply – IAFN European Equipment Finance Lessor of the Year 2019
Ulster Bank
Ultimate Finance
Mike Randall, chief executive officer of Simply, said: "The SME Finance Charter is incredibly important and we're proud to be a part of it. Ensuring entrepreneurs, family businesses and small and medium-sized enterprises across the country have access to the finance they need to grow and prosper is vital. Simply has a company-wide commitment to SMEs, providing tailored solutions and long-term partnerships that will see them through good times and bad. SMEs want to feel safe in the knowledge they can get funding quickly and our business is built to do this."
Edward Winterton, UK chief executive of Bibby Financial Services, said: "We recognise the importance of helping our clients and other SMEs to prepare for Brexit, which is why we have signed-up to the SME Finance Charter.
"We've supported UK businesses for more than 35 years and are committed to continuing this support by helping them to access the funding they need and through additional support services, throughout Brexit and beyond."
Josh Levy, chief executive officer of Ultimate Finance, added: "We tailor our funding by looking at the bigger picture to find the right solution at the right time – an approach that's integral in the current uncertain context. Whatever happens to the UK economy and the terms of our departure from the EU, it's certain that the country needs SMEs to continue to be as ambitious, flexible and resilient as before, and with the right funding and non-financial support that we will continue to provide, we have no doubt that businesses will rise to this, through Brexit and beyond."
Lenders were congratulated by senior government officials for their commitment, including minister for small business Kelly Tolhurst.
She said: "Financial support from banks and lenders is often crucial to the success of an SME. Continued and proactive support will give SME customers the confidence they need ahead of Brexit and beyond - with opportunities to thrive, grow and scale up in new markets."
The commitment comes amid continuing political and economic uncertainty over the result of the 2016 Brexit referendum vote to leave the European Union.
While Prime Minister Boris Johnson is focused on delivering Brexit by October 31, he lacks a majority in parliament and his proposals have suffered repeated defeats to MPs who oppose his plans, including rebels in his own party.
The UK has already missed one deadline to leave the EU under the previous prime minister, Theresa May, who resigned after failing to win parliamentary support for her departure deal.
Johnson has struck a new deal with the European Union, but European Commission President Jean-Claude Juncker said this week that it could only approve the UK's exit once it has been given the green light by the British parliament.
He told European MPs in Strasbourg: "It is not possible, not imaginable, that this parliament would ratify the agreement before Westminster has ratified the agreement. First London, then Brussels and Strasbourg."
After his latest parliamentary defeat, Johnson has been forced to write to European leaders requesting another potential extension to the deadline if British MPs fail to back the deal by the end of the month.
European Council President Donald Tusk is discussing the request with leaders of the other 27 EU member states, with a decision expected "in the coming days".