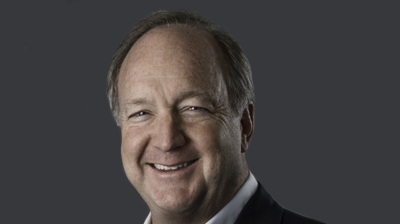 The chief executive officer and chairman of global vendor finance provider DLL, Bill Stephenson, has announced he will be retiring at the end of this year.
His departure will bring to a close a 35-year career with DLL and its predecessor companies, where he first joined as district sales manager before helping to build the company into an international market leader.
He was given his first executive role in 2008 when he became chief commercial officer for vendor finance, before taking on the position of global head of vendor finance in 2011. He was subsequently appointed as chief executive officer and chairman of the executive board in 2014.
Through his guidance, the business is now active in nine industry sectors, with operations in more than 30 countries managing a portfolio of more than $41 billion (€35 billion).
DLL is the vendor finance subsidiary of Rabobank, which is a top five AF50 Europe company. The subsidiary is also a top 10 AF50 UK company.
Stephenson (pictured) has been recognised with a wide range of industry awards and 2016 he served as chairman of the board of directors of the Equipment Leasing and Finance Association (ELFA).
He said he will focus on delivering a strong finish to 2021 and helping to identify a new leader for the business, adding: "I have had the distinct pleasure of working alongside some very special and talented people. It is that peace of mind, knowing that I will leave DLL in good hands and in phenomenal shape for the future, which makes this difficult decision an easy and comfortable choice. It is the right time for me, and for DLL, to start writing the next exciting chapters in our respective histories."
Recently, the new head of global digital transformation at DLL, Daniela Weitmann, revealed how her extensive experience outside the industry will help reshape the asset finance journey for customers.
She spoke during a Fireside Chat hosted by the International Asset Finance Network, in association with White Clarke Group, an IDS company.