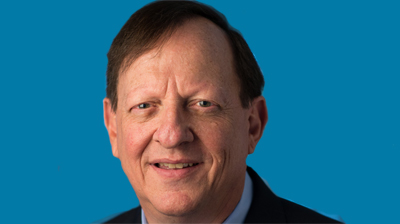 Cox Automotive has acquired the company that powers the vehicle subscription services of BMW, Mercedes-Benz and Porsche in the US as part of its strategic focus on mobility services.
Clutch Technologies is a technology platform that supports subscription access to vehicles and it is at the heart of several new services, including Access by BMW, Mercedes-Benz Collection and Porsche Passport.
Each service has a different offering, but the broad concept provides consumers with access to a range of vehicles for a set monthly fee, allowing them to switch at short notice as their requirements change without incurring additional costs.
Clutch Technologies now provides its subscription services technology to vehicle suppliers in 26 states across the US, with partners including 30 dealer groups.
The Cox Automotive investment is part of a strategic development that has seen the creation of a new mobility solutions group to concentrate its efforts on the sector, which has the potential to reshape the automotive market.
Cox Automotive has been investing in technology and services related to mobility for several years. Clutch Technologies was invented and incubated as part of the innovation fund of Cox Enterprises, the parent company of Cox Automotive.
In 2014, Cox Automotive created Flexdrive, a vehicle subscription technology and services company, which has been a joint venture with Holman Enterprises since 2017.
Flexdrive is focused on enabling dealers and fleet owners to offer on-demand vehicle subscriptions to consumers via mobile devices. The acquisition of Clutch Technologies provides a consumer-focused service and expands Cox Automotive's reach.
Complemetary services
The services also complement Cox Automotive's core services that will underpin the massive logistics effort required to support a subscription-based automotive ecosystem.
Remarketing giant Manheim has 78 physical locations that span 6,500 acres across the U.S., and it reconditioned 2.9 million vehicles last year alone.
Additionally, its RMS Automotive business helped to sell more than 1.4 million vehicles globally through digital private stores for manufacturers, captives and other large vehicle portfolio owners.
Its vehicle portfolio management expertise will also be a key factor in delivering successful subscription services.
For example, RMS Automotive helps fleet owners with remarketing and guiding them on the best time to sell units to achieve the best residual values.
Cox Automotive is already supporting the logistics of other elements of the mobility services network, as it delivers fleet services through relationships with car-sharing and ride-hailing companies such as BMW's ReachNow, Uber rival Lyft, supported by General Motors, and Getaround, in which Cox Automotive has an investment.
Cox Automotive has also invested in new mobility and autonomous players including Ridecell, a ride-sharing and car-sharing technology platform, and Ouster, a maker of LIDAR sensors for autonomous vehicles.
Sandy Schwartz, president of Cox Automotive (pictured), said: "Cox Automotive is continually evolving – delivering digital retailing solutions for the immediate term while developing and investing in solutions that will fuel new models for consumer mobility and enable fleet management solutions well into the future.
"The future of mobility as a service is a massive business opportunity, with some estimates at well in excess of $1 trillion by 2030. Our goal is to grow our presence in that part of the business and help all our partners and clients successfully navigate the many new opportunities."
Leadership team
Cox Automotive Mobility Solutions Group will be led by President Joe George, who previously served as the interim president of the Media Solutions Group, owners of brands including Autotrader, Dealer.com and Kelley Blue Book.
David Liniado, Cox Automotive's vice-president of new growth and development, Jenny Bedard, head of finance, and Vince Zappa, president of Clutch Technologies, will report to George and help build a team to further develop the mobility business.
George said: "Cox Automotive has played a large role in introducing vehicle subscriptions to the marketplace.
"We're already pros at reconditioning, managing vehicles as assets, perfecting the consumer experience and developing elegant software solutions to make complex operations more efficient and profitable. We're looking forward to helping clients disrupt the traditional car buying and ownership models in ways that are advantageous for their businesses."
A new Cox Automotive study, called Evolution of Mobility, to be published in August will show that ride-hailing usage has nearly doubled in the past few years, with car sharing and vehicle subscription services gaining traction.
Consumer attitudes about the necessity of vehicle ownership are also changing, with 39% of consumers saying access to mobility is necessary, but owning a vehicle is not, a 5% increase since 2015.
For urban consumers, 57% indicate access to mobility is more important than vehicle ownership, a 13% increase since 2015.
Cox Automotive's strategy aims to quickly capitalise on the shift from vehicle ownership to usage.
Clutch Technologies president Zappa said: "Cox Automotive's formation of the Mobility Solutions Group will accelerate our plans to activate subscription access across the entire automotive industry by integrating the Clutch technology platform into Cox Automotive's core business.
"The combined power of our technologies will fuel great advancements for our clients and consumers alike."
Global shift towards mobility

There is a global focus on the potential growth of mobility services throughout the automotive market.
In Germany, Mercedes-Benz Bank is piloting its own car subscription service called Mercedes me Flexperience.
It is based on Mercedes-Benz Rent, the rental offer from Mercedes-Benz Bank, and was developed as a joint project between Daimler Financial Services and Lab1886, the innovation hub of Daimler.
The pilot programme operates with two of Germany's largest Mercedes-Benz dealers, Beresa and Lueg.
Volvo has launched a car subscription package, called Care by Volvo, starting with its new XC40, while in the US, Ford has launched its own subscription service called Canvas.
In the used car market, Fair allows consumers to access vehicles without ownership or contracts through its app-based service.
Leasing companies are also rolling out subscription services, with LeasePlan launching its Subscribe & Drive service in the UK.
The BMW Group and Daimler announced this year they were merging their mobility services divisions, giving them a combined reach of up to 40 million current customers.
Each company will hold a 50% stake in a joint-venture comprising both companies' mobility services.
While the two companies will remain competitors in their respective core businesses, consumers will benefit from their greater combined reach and expansion, along with key customer service elements such as a common platform for bookings and payments.
The move recognises two important criteria for driving the growth of mobility services.
Firstly, scale is a key factor in delivering profitable services and, secondly, customer satisfaction will be critical in encouraging greater levels of use, for example by removing potential barriers to adoption, such as different ecosystems for bookings and managing services.
* Head of brand for BMW Mobility to speak at IAFN Conference in September