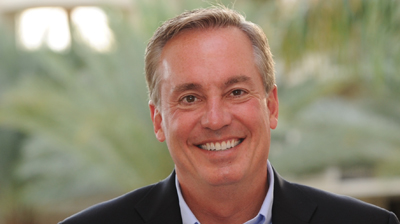 Innovation Finance USA has formed a partnership with Johnson Controls for the use of its equipment lending software, QuickFi.
Johnson Controls is a US-based provider of HVAC (heating, ventilation and air conditioning) systems as well as fire detection and energy storage units.
QuickFi enables business equipment purchasers to originate and complete fixed-rate, term equipment financing transactions in a time period of "only three minutes".
Bill Verhelle, CEO of Innovation Finance (pictured above) explained that QuickFi automates and digitizes the entire equipment financing process, enabling borrowers to complete equipment financing on their iOS or Android mobile device "anytime, anyplace, 24/7/365".
Verhelle added that "From your smartphone, you can upload your equipment invoices to the QuickFi mobile app and use the camera to take a picture, or upload directly from a cloud or local folder, or email an invoice file directly to QuickFi)."
Then customers can choose the structure (finance or rent) and choose a term length (24-60 months) for their transaction. They can then view their fixed loan interest rate and their monthly payment before making any commitment to proceed. There are never any fees, hidden costs, or deposits required.
This enables them to securely complete the transaction in QuickFi with only one single digital signature. Most vendors are paid the next business day.
The QuickFi platform is accessed from customer's mobile device, placing a 24/7 financing tool at their fingertips. QuickFi empowers business professionals to have immediate access to competitive, transparent, fixed-rate term financing, which may be initiated and completed all in three minutes.
Verhelle said that originally the Innovation Finance team was tasked with building a new business model to better serve creditworthy corporate borrowers by employing the latest technology, enabling an entirely new, customer-friendly business model.
"QuickFi was designed with one primary goal: to dramatically improve the customer experience. QuickFi incorporates several exponentially advancing technologies including artificial intelligence, machine learning, blockchain, facial recognition, as well as other emerging mobile, cloud, and data technologies."
Dane Lindholm, lead financial analyst of Johnson Controls, said: "We are excited to offer our customers more financing options with the QuickFi digital equipment financing platform."
The digital-first approach led to QuickFi receiving the FinTech Innovator of the Year Award at the International Asset Finance Network Awards in London in December 2019 and also receiving the PowerUP London Changemaker of the Year trophy.